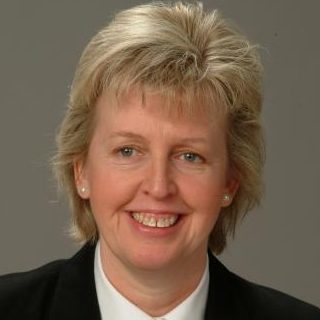 Collin O'Connor Udell
Dechert, LLP
Appeals & Appellate
Connecticut, Massachusetts
Collin Udell's appellate practice focuses on U.S. Supreme Court litigation and on complex or novel issues arising in other federal appeals. Ms. Udell has taken a central role in 25 cases before the U.S. Supreme Court, some of which have been widely acknowledged as among the most important cases of the last few terms, involving bankruptcy, statutory construction, the First Amendment, the Commerce Clause, jurisdiction, arbitration, civil rights, procedure, taxation, and insurance.

In addition to her Supreme Court experience, Ms. Udell has also represented clients in a wide variety of cases in the federal courts of appeal, including matters involving statutory construction, financial services, bankruptcy, securities litigation, labor and employment, intellectual property, administrative law, environmental litigation, complex commercial litigation, and insurance.

For examples of Supreme Court briefing, cut and paste following link in your browser (working with Eric Brunstad):
http://tinyurl.com/ybywlqr

Ms. Udell also has significant clerkship experience, having clerked in the U.S. Court of Appeals for the First Circuit for the Honorable Bruce M. Selya; the U.S. Court of Appeals for the Second Circuit for the Honorable Jose A. Cabranes; and the U.S. District Court for the District of Connecticut for the Honorable Robert N. Chatigny. She has also taught criminal law at the University of Connecticut School of Law.

Ms. Udell obtained an LL.M. from Yale Law School in 2001 and graudated summa cum laude in 1998 from the University of Connecticut School of Law, where she was Editor-in-Chief of the Connecticut Law Review. She was the recipient of the William F. Starr Fellowship Award for Outstanding Scholarship, two West Publishing Company Awards for Outstanding Overall Scholastic Achievement, two West Publishing Company Corpus Juris Secundum Awards in Contracts and Criminal Law, and four CALI Excellence for the Future Awards in Contracts, Criminal Law, Jurisprudence, and Statutory Interpretation.

Ms. Udell is a member of the Rules Committee of the ABA Council of Appellate Lawyers, a Division of the ABA Judicial Division's Appellate Judges Conference. She is also a member of the Supreme Court Historical Society, the American Bankrukptcy Institute, and the Federal Practice Section of the Connecticut Bar Association.

Her publications include:
"Dissecting Stern v. Marshall," Law360, July 7, 2011 (co-authored with G. Eric Brunstad, Jr. & Matthew J. Delude)
"Parading the Saurian Tail: Projection, Jung, and the Law," 42 Ariz. L. Rev. 731 (2000)
"Miller v. Albright: Plenary Power, Equal Protection, and the Rights of an Alien Love Child," 12 Geo. Immigr. L.J. 621 (1998), cited in Herrera-Inirio v. INS, 208 F.3d 299 (1st Cir. 2000)
"Intimate Association: Resurrecting a Hybrid Right," 7 Tex. J. Women & L. 231 (1998), cited in Adler v. Pataki, 185 F.3d 35 (2d Cir. 1999)
"Stalking the Wild Lacuna: Communication, Cognition and Contingency," 16 Law & Ineq. 493 (1998)
"Same-Sex Sexual Harassment: Cutting the Gordian Knot," 4 Cardozo Women's L.J. 409 (1998)
"Signaling a New Direction in Gender Classification Scrutiny: United States v. Virginia," 29 Conn. L. Rev. 521 (1998), cited in Cass R. Sunstein, "Trimming," 122 Harv. L. Rev. 1049 (2009)

Ms. Udell was named as a Rising Star in appellate litigation in the 2011 edition of New England Super Lawyers.
Yale Law School

LL.M (2001)
Master of Laws
University of Connecticut School of Law

J.D (1998)
Juris Doctor, summa cum laude
Editor-in-Chief

Connecticut Law Review
William F. Starr Fellowship Award for Outstanding Scholarship
University of Connecticut Law School Foundation Award for Exceptional Achievement in Scholarship
Professional Associations
Supreme Court Historical Society

Member
Current
ABA Council of Appellate Lawyers

Member
Current
Connecticut Bar Association, Federal Practice Section

Member
Current
Jurisdictions Admitted to Practice
Connecticut
Massachusetts
1st Circuit
2nd Circuit
3rd Circuit
5th Circuit
6th Circuit
9th Circuit
10th Circuit
U.S. Supreme Court
Appeals & Appellate

Civil Appeals, Federal Appeals
Supreme Court and Appellate Practice