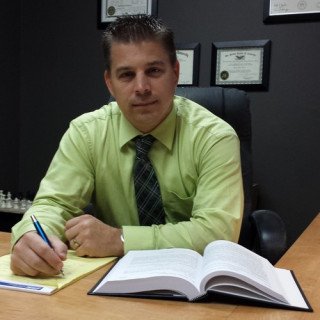 Jim Boness
I pride myself on personal service and collaboration with my Clients.
Business Law, Trademarks, Entertainment & Sports Law
Oregon
Claimed Lawyer Profile
Q&A
I earned my law degree from Southern Illinois University in 2002, and have 2 decades of experience practicing law. For the first 14 years, I practiced criminal law, growing a very successful solo-attorney practice and gaining extensive courtroom and trial experience. However, as I grew as an attorney, I realized that my interests drew me to a different type of practice. This is where the idea for INTELLEQUITY® was born.

Based on this new interest, I took a few advanced law courses in intellectual property at John Marshall University Law School in Chicago, Illinois. Upon relocating to Portland, Oregon in 2017, I earned my MBA at Portland State University to better help me to understand and assist my clients' with their business needs.

My recent experience includes trademark, copyright and other intellectual property-related services, business formation and business law. I am licensed to practice in state and federal court in Oregon as well as federal court in the Northern District of Illinois.
Professional Associations
Oregon State Bar

&nbsp# 140617

- Current
Illinois State Bar

&nbsp# 6278820

Attorney
-
Activities:

Criminal and Business Law Attorney
Jurisdictions Admitted to Practice
Oregon

Oregon State Bar
ID Number: 140617
Business Law

Business Contracts, Business Dissolution, Business Formation, Franchising, Partnership & Shareholder Disputes

Trademarks

Trademark Litigation, Trademark Registration

Entertainment & Sports Law
A: To answer your question, yes, you certainly can draft your own sales agreement. However, it would be more advisable to have counsel prepare one if you can. The money spent on counsel may be tax deductible. Notwithstanding, as you indicate you have a sole proprietorship, what you are selling is not the business, but its' assets. You cannot sell a sole proprietorship, because it is not separate from its' owner. I wish you the best of luck! The above information is intended for general informational purposes and is in no way intended to be legal advice. In addition, the above information is not intended to create an attorney-client relationship and none should be assumed.
Q. if a trademark has been abandoned or canceled can you print clothing with it on without getting in legal trouble

A: I agree with my colleague's previous answer and would just add for some background that one obtains trademark rights through use of a mark on goods or services. Registration of a mark is not required for protection but is most definitely helpful. It puts others' on notice that the mark is being used, it confers upon the owner of the mark special benefits including being able to file suit in a federal court, conclusive proof as to the right to use the mark on the registered goods and services and the ability to obtain statutory damages. which negates the need to show actual damages. In addition, even if a mark is not registered federally, it may still be registered under a state registration. Check your state's database for that information. Finally, as already stated, even if not registered, a mark nonetheless can be protected by trademark law and an infringer of that mark could face consequences for the unauthorized use of it. More investigation as to the status of a mark and your proposed use of it would be wise. There may still be other options for you. If the mark is still being used, perhaps a license of the mark might work. In any case, consultation with an attorney well-versed in trademark law would be the safest route to go for you. This is not legal advice, and is for informational purposes only. We have not entered into an attorney-client relationship.
Q. A trademarked name I want to use says that it is status is 606 - abandoned- No statement of use filed Can I use the name

A: The more appropriate place to be checking to see if a trademark might be valid to use would be the USPTO site, not Justia. I would advise doing a cursory search there first. However, this is just a preliminary step and would only pick up obvious instances of your proposed Mark being used. You should strongly consider paying a trademark search company or attorney to do a full search. A full search will not only check the USPTO database, but will check other sources of information which could potentially turn up other uses of your proposed trademark in state databases, websites and other data to check not only whether your proposed mark is already registered, but also for instances where it might not be registered, but still in use by another company. Keep in mind that just because a Mark hasn't been registered, does not mean it is not in use and therefore does not mean that it would be safe for you to use. As well, a Mark does not have to be identical to another to be considered infringing. Beside the Mark name itself, other things to consider would be the proposed classification of goods and services for the Mark, design elements of the Mark and whether there are any other substantially similar Marks out there. If you are serious about limiting your risk and concerned about incurring, in some cases, substantial rebranding and other costs, (Check out the Facebook/Meta issue right now) you should find a local, reputable attorney near you that can help you through the process. The attorney cannot only help you in the search, but also provide help filing and responding to any USPTO concerns or opposition by others to your proposed Mark. The money you spend in attorney's fee's is more than offset by the peace of mind and assurances you will get by doing it correctly. The information provided is informational and does not create an attorney/client relationship between you and I. Always seek the advice of experienced counsel before proceeding.
View More Answers
›