PREMIUM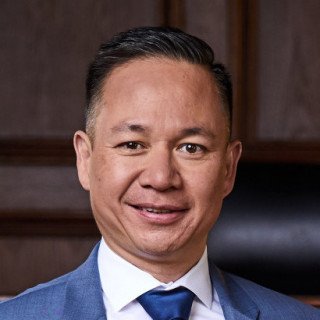 Jimmy Doan
The Doan Law Firm
Personal Injury, Medical Malpractice, Nursing Home Abuse
Texas
Claimed Lawyer Profile
Q&A
LII Platinum
There are thousands of people that find themselves struggling unnecessarily through the heartache of a catastrophic injury. They were victimized by the negligence of another, and their physical and emotional wellbeing sadly had to pay the price.

If you have found yourself to be one of them, then you need to seek the help of a Texas personal injury attorney as soon as possible. With the care of a professional from The Doan Law Firm, you won't have to wonder about the singular wellbeing of your situation. Rather, you will be taken care of by an attorney who has your personal needs held to the highest esteem.

The firm offers a 24/7 hotline and provides a free consultation for those who are seeking its services.

Don't settle for anyone less than the best, because The Doan Law Firm is ready to help. Contact our personal injury attorneys serving all of Texas today to begin work on your case as soon as possible!
Texas Wesleyan University School of Law - Texas Wesleyan University

J.D. (2000) | Law
University of Texas - Austin

B.A. (1996) | Economics
Attorney

The Doan Law Firm

- Current
Intake Intern

Tarrant County District Attorney's Office

-
Articles & Publications
Jacobs & Whitehall
Texas Drowning

, Liabilities in Drowning
Water Safety Instructor

American Red Cross
The National Trial Lawyers Top 100

The National Trial Lawyers
American Institute of Trial Lawyers Litigator of the Year

American Institute of Trial Lawyers
Professional Associations
State Bar of Texas

Member
Current
American Bar Association

Member
Current
Houston Trial Lawyers Association

Member
Current
Texas Trial Lawyers Association

Member
Current
Jurisdictions Admitted to Practice
Texas

State Bar of Texas
Free Consultation
Contingent Fees


33% - 40%
Personal Injury

Brain Injury, Car Accidents, Construction Accidents, Motorcycle Accidents, Premises Liability, Truck Accidents, Wrongful Death

Medical Malpractice

Birth Injury, Medical Misdiagnosis, Pharmacy Errors, Surgical Errors

Nursing Home Abuse
Q. My sister was injured at work. Workman's Compensation is denying surgery despite the MRI findings of a torn rotator cuf

A: Your sister is not alone in facing what appears to be an initial denial of her Texas worker's compensation claim. Unfortunately, when it comes to Texas worker's compensation cases, a significant percentage of claimants are denied when they initially file a claim for benefits.

A bit of background information on Texas worker's compensation may be helpful in discussing your sister's particular situation. In basic terms, worker's compensation is a type of insurance that provides benefits to employees who suffer work-related injuries or illnesses. This insurance covers medical expenses, lost wages, and other related expenses.

All Texas employers are required to provide worker's compensation insurance coverage to their employees. This means that if you are an employee of a Texas employer, you are eligible for worker's compensation benefits. Worker's compensation covers all types of injuries that occur while you are at work or performing work-related duties. This includes physical injuries, illnesses, and occupational diseases caused by exposure to toxic substances.

Based on your question, it does appear that your sister has filed a worker's compensation claim. As mentioned a moment ago, it does also seem as if your sister's initial application for benefits has been denied. In the alternative, perhaps a specific medical procedure has been denied despite the application having been generally approved.

Your situation does have the legal ability to appeal either a denial of her worker's compensation claim or a rejection of her request to obtain a particular medical procedure. Keep in mind that there are specific procedures that must be followed as well as definitive deadlines associated with pursuing a Texas worker's compensation appeal.

Worker's compensation claims in Texas can prove to be complicated legal matters. Your sister likely would be best served retaining the services of an experienced Texas worker's compensation attorney. The standard practice in Texas is for a worker's comp lawyer to represent a client on a contingency fee basis. In other words, your sister would not pay an attorney fee unless she is successful in her claim.

It is also important to note that the state of Texas has specific rules regarding attorney fees. This includes capping attorney fees at a maximum of 25 percent of any benefits obtained through a claim.

Your sister should also consult with her doctor to ascertain the timeframe in which the surgery in question must be undertaken. If there is an immediate need to undertake the surgery in question, your mother may need to rely on her own health insurance for the procedure.

If your mother ultimately is successful in her worker's compensation claim, her insurance company may be able to obtain a reimbursement of money expended for the surgery. These legally is known as subrogation. In addition, your mother should be able to obtain reimbursement of any deductible or other fees and expenses associated with a needed surgery. ... Read More
Q. I went to home Depot yesterday and was threatened by a home Depot employee in the parking lot to beat me up and shoot me

A: Sorry to hear that you had this type of experience while out shopping. My understanding is that you are interested in learning whether you might be able to bring a legal action in the form of a civil claim as a result of threatening conduct perpetrated by the Home Depot employee.

In the state of Florida, there are four elements of a claim for injury that need to be satisfied in order to pursue what technically is known as a personal injury claim. I will briefly discuss these four elements with you.

The first element of a negligence claim is duty. This means that the defendant (the person or entity being sued) owed a legal duty of care to the plaintiff (the person who was injured). In a car accident case, for example, all drivers owe a duty to other drivers to operate their vehicles in a safe manner.

The second element of a negligence claim is breach. This means that the defendant failed to meet their duty of care. In a car accident case, for example, if a driver was texting and driving and rear-ended another car, that driver breached their duty of care.

The third element of a negligence claim is causation. This means that the defendant's breach of duty caused the plaintiff's injuries. In a slip and fall case, for example, if a grocery store failed to clean up a spill and a customer slipped and fell, the store's breach of duty caused the customer's injuries.

The fourth and final element of a negligence claim is damages. This means that the plaintiff suffered actual damages as a result of the defendant's breach of duty. Damages can include medical expenses, lost wages, and pain and suffering.

Based on the facts that you have included in your question, on first blush it would seem that pursuing a lawsuit against Home Depot would be a challenging task. By this I mean establishing the elements necessary to pursue a personal injury claim against Home Depot (or even the employee directly) might not be possible.

You have taken an appropriate step in filing a report with law enforcement. Criminal charges against this individual may be a possibility.

If you are interested in gleaning more information about a lawsuit, you should consider scheduling an initial consultation with an experienced Florida personal injury lawyer. An attorney can provide you with a more in-depth evaluation of your situation. Most Florida personal injury attorneys do not charge a fee for an initial consultation with a prospective client. ... Read More
A: Despite the convenience of food delivery services like DoorDash and Grubhub, by inserting a third party between you and the maker of your meal, there can be an added risk that something might go awry. In your particular situation, there are three parties that potentially may bear liability or responsibility for the contamination of your taco order and any injuries you sustained:

• Restaurant that prepared the meal

• DoorDash

• DoorDash driver (also known as a Dasher)

Before diving into the prospects of obtaining recovery or compensation from one or another of these parties, it is important to understand what you need to do to demonstrated negligence and liability (or responsibility) in the first instance. The reality is that proving that one of these parties is responsible for the staple that ended up in your food can be challenging. This particularly is the situation when you discovered the staple at a remote location away from the restaurant. In other words, each of these potential parties has the ability to contend that the staple somehow ended up in your taco at your home – that they had nothing to do with the problem.

As an aside, an increasing number of restaurants are taking steps to seal bags in some manner in which meals from their establishments are transported to patrons via DoorDash, Grubhub, Uber Eats, and so forth. Oftentimes, a stapler is used to seal the bag. This strategy can result in an errant staple ending up inside the bag and even on or in a food item.

In any event, there are four elements to a negligence claim in the state of Texas:

• Existing duty of care

• Breach of that duty of care

• Breach of the duty of care resulted caused your injury

• You sustained actual injury

In the situation you describe, the restaurant has a legal duty to prepare your meal in a reasonably safe manner. In other words, the restaurant must take all reasonably steps to ensure that wholesome ingredients are used and that your meal is not somehow contaminated with objects like a staple.

DoorDash is further removed from having a legal duty regarding food safety and security. DoorDash is an app that is used by independent contractors, which are the drivers or Dashers. With that said, there may be circumstances in which a sound legal argument can be made that DoorDash itself had a duty of care, breached that duty, and that breach resulted in a patron's injury. A deeper dive into the facts and circumstances of your situation by a qualified, experienced Texas personal injury attorney would help to determine the extent of liability that might exist on the part of DoorDash.

Finally, it is possible that the driver or Dasher might be negligent in the conveyance of your meal to you. For example, the driver or Dasher may have improperly handled the meal, jostling it inappropriately which caused staples securing the bag to break loose and end up in your food.

While there can be situations in which a driver or Dasher might be responsible for causing a situation like what you experienced, the reality is that a person in that position is not at all likely to have the financial resources (let alone insurance) needed to compensate an individual like you who swallowed a staple that appears to have been in your food.

Keep in mind that most Texas personal injury lawyers will provide you with an initial consultation and case evaluation at no cost. Moreover, Texas personal injury attorneys typically use a contingency fee arrangement whereby you are not responsible for attorney costs unless you obtain a favorable settlement or judgment in your case. ... Read More
View More Answers
›