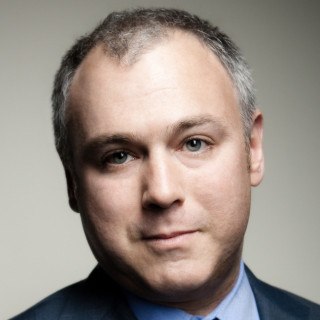 Justin M. Swartz
Employment Law
Illinois, New York
Summary
JUSTIN M. SWARTZ, a partner at Outten & Golden LLP in New York and Co-Chair of its Class Action Practice Group, represents employees in class action wage/hour and discrimination cases, as well as individual discrimination cases and other employment matters. He is also Co-Chair of the firm's Public Interest Committee.

Mr. Swartz is currently litigating cases challenging the practice of classifying workers as independent contractors and failing to pay overtime compensation. He and Outten & Golden LLP's Public Interest Committee have represented hundreds of low-wage workers in minimum wage and unpaid overtime cases, including construction workers, farm workers, and low-wage cleaning workers in their claims that large contractors failed to pay them overtime compensation for their work cleaning buildings around Ground Zero in 2001.

Mr. Swartz has also represented workers in employment discrimination claims against companies that have refused to hire minorities with criminal records, systemic gender discrimination claims against a major utility company; and several individual race, gender identity, sexual orientation, and national origin discrimination cases. He has represented hundreds of female and African American stock brokers in nationwide discrimination class action lawsuits against the country's leading brokerage firms, including Merrill Lynch, Bank of America, Goldman Sachs, and Smith Barney.

Mr. Swartz frequently works with non-profit organizations on public interest matters including successfully representing a formerly incarcerated security guard in a licensing hearing in conjunction with MFY Legal Services and representing three low-wage immigrant women in sexual harassment, assault and battery, and overtime claims as co-counsel with the ACLU Women's Rights Project. While living in Chicago, he volunteered at First Defense Legal Aid, providing emergency representation for recent arrestees and documenting police misconduct.
Education
DePaul College of Law

J.D. (1998) | Law
Honors:

with Honors, Order of the Coif, 1998
Publications
Articles & Publications
O&G Employment Law Blog
O&G Employment Law Blog
O&G Employment Law Blog
FLSA Collective Action Notice Issues

Labor & Employment Law, Section of Labor and Employment Law, American Bar Association
O&G Employment Law Blog
Speaking Engagements
Speaker, Moderator: "Arbitration Administrators Hear From NELA Lawyers On The Challenges They Face In Arbitration," National Employment Lawyers Association, 2019 Spring Seminar (Denver, CO) 2019
Speaker: "View from the Plaintiffs' Bar: Adapting Your Defense Strategies to New and Innovative Techniques and Tactics," American Conference Institute, 26th National Forum on Wage & Hour Claims and Class Actions (Miami, FL) 2018
Panelist: "Interactive "Ask the Plaintiff's Bar," American Conference Institute'2 29th National Forum, Wage & Hour Claims and Class Actions (Miami, FL) 2017
Panelist: "FLSA/Wage & Hour Issues in US Sport," Sports Lawyers Association, 2017 Annual Conference (Denver, CO) 2017
Moderator: "Co-Counseling & Cooperating with Other Plantiffs' Lawyers (Or Playing Nice in The Sandbox)," NELA, 2016 Annual Convention (Los Angeles, CA) 2016
Panelist: "Interactive "Ask the Plaintiff 's Bar" American Conference Institute, 28th National Forum on Wage & Hour Claims and Class Action (San Francisco, CA) 2016
Speaker: "Current Issues in Settlement of FLSA Cases", New York City Bar Association (New York, NY), 2015
Panelist: "Displaying Professionalism When Clients Allege Wrongdoing and Malpractice", ABA Section of Labor & Employment Law, 9th Annual Labor & Employment Law Conference (Philadelphia, PA), 2015
Speaker: "Interns and Volunteers as Employees?," NYU 68th Annual Conference on Labor (New York, NY), 2015
Speaker: "Views From The Plaintiff's Bar," ACI's 25th Wage & Hour Conference (San Francisco, CA), 2015
Moderator: "Vulnerable Workers Under the Microscope: Developments and Prospects", National Conference on Equal Employment Opportunity Law, ABA Section of Labor & Employment (Miami Beach), 2015
Faculty: "Wage-Hour Actions", Eighteenth Annual NYU Workshop on Employment Law for Federal Judges, NYU Labor & Employment Law, Institute of Judicial Administration, NYU University School of Law (New York, NY), 2015
Speaker: "View from the Plaintiffs' Bar: Adapting Your Defense Strategies to New and Innovative Techniques and Tactics", American Conference Institute's 23rd National Forum on Wage & Hour Claims and Class Actions (Miami, FL), 2015
Moderator: "Raising the Level of Ethics and Professionalism in the Labor and Employment Bar", ABA Section of Labor & Employment Law, 8th Annual Labor & Employment Conference (Los Angeles, CA), 2014
Speaker: "View from the Plaintiffs' Bar: Adapting Your Defense Strategies to New and Innovative Techniques and Tactics", American Conference Institute's 22nd National Forum on Wage & Hour Claims and Class Actions (Los Angeles, CA), 2014
Moderator: "Arbitration and Alternatives", Title VII of the Civil Rights Act After 50 Years, NYU 67th Annual Conference on Labor, New York University (New York, NY), 2014
Speaker: "View from the Plaintiffs' Bar: Adapting Your Defense Strategies to New and Innovative Techniques and Tactics", American Conference Institute's 21st Wage & Hour Claims and Class Actions Conference (New York, NY), 2014
Speaker: "Keeping the Heat On Employers in FLSA Cases", NELA 2014 Annual Convention: Blazing the Trail, Courage, Challenge, Change (Boston, MA), 2014
Speaker: "Defeating and Dealing with Arbitration Agreements in Fair Labor Standards Act (FLSA) Cases", American Association for Justice, Employment Rights Section and Wage & Hour Litigation Group (Baltimore, MD), 2014
Panelist: "FLSA Mediation Issues", JAMS Employment Law Practice Group Conference (New York, NY), 2014
Panelist: "Views From The Plaintiffs' Bar: Adapting Your Defense Strategies to New and Innovative Techniques and Tactics", American Conference Institute's 21st Wage & Hour Claims and Class Actions Conference (New York, NY), 2014
Facilitator: "A Side Bar With the Judges on Rule 30(b)(6): Use, Abuse, and Process.", National Conference on Equal Employment Opportunity Law (Rancho Mirage, CA), 2014
Panelist: "Views From The Plaintiffs' Bar: Adapting Your Defense Strategies to New and Innovative Techniques and Tactics, 2014
Panelist: "Talk to Me: Communications with Potential Class Members Before and After Complaint Filing", 7th Annual ABA Section of Labor and Employment Law Conference (New Orleans, LA), 2013
Faculty: Wage and Hour Practice Today: Policies and Litigation Strategies after Comcast, Genesis, and Espenschied, American Law Institute CLE audio/webcast, 2013
Panelist: Settling Wage-Hour Litigation (including Rule 68 Offers after Genesis Healthcare v. Symczyk), Litigation and Settlement of FLSA Claims, NYU Labor & Employment Law, NYU 66th Annual Conference on Labor (New York), 2013
Panelist: "Attorney's Fees and Settlement of FLSA and Wage & Hour Actions", FLSA/Wage & Hour 2013 Litigation & Management (New York, NY)
Panelist: "Class and Collective Action Certification and Related Discovery", Managing Wage & Hour Risks 2013, Practising Law Institute (PLI)(New York, NY)
Speaker: "Wage & Hour Claims and Class Actions", ACI's 18th National Forum (New York, NY), 2013
Speaker: "Attorney's Fees and Settlement of FLSA Actions", Bridgeport Continuing Legal Education, 2013
How to Handle a Wage and Hour Case, New York County Lawyers' Association (New York, NY), 2013
Awards
Best Lawyers in America 2016 - 2019

Best Lawyers
"Lawyer of the Year" for Litigation - Labor and Employment, New York City

Best Lawyers
Super Lawyer 2013-2018

Super Lawyers
500 Leading Plaintiff Employment Lawyers

Lawdragon
Rising Star 2011-2012

Super Lawyers
Professional Associations
National Employment Lawyers Association

Co-Chair, Wage and Hour Committee
Current
National Employment Lawyers Association/New York Affiliate

Executive Board
Current
American Constitution Society

Member
Current
Americans United for Separation of Church and State

Member
Current
New York State Bar

&nbsp# 4059499

Member
- Current
Association of the Bar of the City of New York

Member: Civil Rights Committee
-
American Bar Association

Co-chair, Ethics & Professional Responsibility Committee
-
Association of the Bar of the City of New York

Member, Labor and Employment Law Committee
-
Jurisdictions Admitted to Practice
Illinois

Supreme Court of Illinois
New York
Additional Practice Areas
Class Actions
Wage and Hour Law
Employment Discrimination