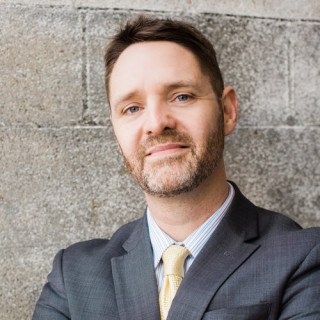 Mark A. Weiker
Student and Educator Rights Lawyer
Education Law, Employment Law
Ohio
Claimed Lawyer Profile
Q&A
Mark is a partner at Abdnour Weiker, LLP where he focuses his practice on all aspects of school law, representing students, parents, educators and school employees. Mark formerly served as day-to-day and defense counsel to traditional public schools, but started representing students/parents/educators in 2014 when he co-founded the firm he currently manages.

Mark represents students preschool through PhD in disciplinary and education issues, and represents school employees in school discipline, contract and separation issues, and for education licensure investigations conducted by the Ohio Department of Education.

Mark has written and spoken on a variety of education-related topics including FERPA, Student Codes of Conduct, Ohio student privacy laws, access to student educational records, statutory and qualified immunity for schools, dress codes, student constitutional rights and liability waivers.
Capital University Law School

J.D. (2010)
-
Ohio State University - Columbus

B.S. (2002)
-
Articles & Publications
Ohio State Bar Association; Law You Can Use
Rising Star

Super Lawyers
Professional Associations
State Bar of Ohio

&nbsp# 0086413

Member
Current
Jurisdictions Admitted to Practice
Ohio
Free Consultation
Credit Cards Accepted
Education Law

Employment Law

Employment Contracts, Wrongful Termination
Q. Can I move out of my house at 18 if im still in school but I would be looking to do online school so I can work

A: Yes, you can. You would need to transfer to an online school and provide your current school with the information needed to effectuate the transfer. Your parents may still have access to your education records if you are a dependent for tax purposes. Good luck--and make sure to finish!
Q. In Ohio, can 18 year olds call themselves in sick and/or sign themselves out to go home when they are sick?

A: Good question. Under federal law, educational rights (and responsibilities) transfer to the student when they turn 18, even if they are still in school. So a student can sign themselves out or report their own absences once they turn 18. However, an exception to this FERPA rule allows schools to disclose confidential student information to parents if the student is a dependent of the parents for IRS purposes. I think most schools continue to notify parents unless there is some indication that the student is no longer a dependent (e.g. no longer lives with them).
Q. Is it illegal for a teacher to post pictures of their students on social media without consent in Ohio?

A: The short answer is probably not.

First, there is no illegality for teachers of private schools in this scenario. Private schools and their teachers are typically not covered by student privacy laws. There may be school policies that prohibit the sharing of student identities online, but the violation of a school policy does not equate to a violation of the law. It is best practice for all schools to obtain consent for sharing photos of students online before doing so, however.

Next, the answer for public schools and their teachers depends on two things: (1) whether the pictures are considered a confidential education record under state and federal law, and (2) whether the student--or their parent--has opted out of directory information being released by the school.

Confidential education records are only those records that are maintained by the school and contain information about the student. These types of records must be held in confidence by the school. It is improbable that a classroom photo would be considered an education record because it may not be maintained by the school and may not contain information about the student. Consider that anyone can glance into or visit a public school classroom without leading to a violation of privacy by the school. Mere observations of third parties are not records, and are therefore not protected by student privacy laws.

A photo, unlike a glance, could be considered a record, at least arguably. But this is where the directory information exception comes into play. An exception to student confidentiality is the sharing of "directory information" by the school. This is information that you might find in a school yearbook or a playbill, such as name, grade, courses taken, extracurricular activities and a photo of the student, among other "directory" items. So long as the school notifies the student and parent of the use of this information (which school usually provide annually), and the student or parent does not notify the school that they would like to opt out of sharing this information, the school can share it with third parties. This would most likely protect the school if a student photo was posted on a social media site.

Lastly, even if the posting were considered illegal under state and federal privacy laws, there is no individual cause of action under these laws, meaning that one cannot use these laws as a basis for a lawsuit. The only risk to the school violating these privacy laws is a loss of federal funding. There may, however, be a viable legal claim under other state privacy laws or the 14th Amendment of the U.S. Constitution if the post led to some measurable damage or placed the student in significant danger. ... Read More
View More Answers
›