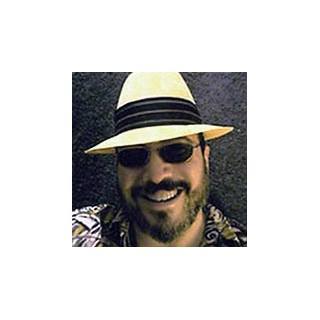 Paul Massa
Louisiana Traffic Ticket Attorney
DUI & DWI, Municipal Law
Louisiana
Since 1991, clients have been hiring me to represent them in their Louisiana Traffic ticket cases. I help them avoid auto insurance premium increases, missed work, and travel expenses since they don't have to go to court themselves.

I go to court for them and obtain lower fines, court costs, and contempt fees in regards to their Louisiana traffic ticket. My clients' Louisiana traffic tickets are either DISMISSED, or REDUCED to a NON MOVING VIOLATION which will not appear on the client's driver license record.

The telephone and internet consultations are always FREE with no obligation. I will provide to you an immediate FREE quote for your consideration.

Save Money:
On Fines, Court Costs, and
Car Insurance Premium Increases
Save Time:
No Going to Court, No Multiple Trips,
No Missed Work
Avoid Anxiety:
When I represent you in Traffic Court, you won't have to face the Judge, District Attorney, or Police Officer to argue your ticket alone. In fact, clients very rarely ever appear in Court when I have been retained as their counsel.
Avoid Aggravation:
Driver's License returned immediately,
No courthouse hassles.

My commitment to your Louisiana traffic ticket case provides you the highest in value, convenience, and personal attention. My legal fee is less than the amount of the fines, court costs, and insurance premium increases. Everything is arranged over the telephone and internet with you. I promptly call you back with the precise information when research is necessary for your particular circumstance. Exclusive and direct contact with Paul Massa, Attorney at Law.

The telephone and Internet consultations are always free. I will provide to you an immediate free quote for your consideration on your Louisiana traffic ticket case.

When research is necessary to determine the details of your case(s), I promptly do the legwork to determine what your Louisiana traffic ticket(s) are and your Louisiana driver's license status; then contact you to discuss that information further for free.

As an experienced Louisiana Traffic Ticket Attorney since 1991, I represent clients throughout the State of Louisiana in all Parish District Courts, Municipalities, Cities, Towns and Villages no matter how large or small; from the large Metropolitan Traffic Courts in the big cities of New Orleans, Metairie, Kenner, Gretna, Houma, Baton Rouge, Layfayette, Lake Charles, Alexandria, Bossier City, New Iberia, Monroe and Shreveport down to the hamlets and villages out in the country or on the bayou throughout our beautiful state.
Solo Firm Lead Counsel

Louisiana Attorney at Law

- Current
A Louisiana Traffic Lawyer with 17 years of experience and proven success in every Louisiana traffic court. Paul Massa is a Louisiana traffic ticket attorney who lives in New Orleans. He defends traffic tickets, hit and run investigations, DPS license suspension or revocation proceedings, and DWI's, driving while license suspended, CDL's occupational driver's licenses and other Municipal and State criminal cases. He also handles motor vehicle accident cases, whether at fault or not, injured or uninjured, and all other kinds of injury or death cases. Paul can get your traffic ticket arrest warrants recalled, and get you, a loved one, or friend released from jail. He accepts major credit cards through PayPal.com. Western Union and money orders from Walmart or convenience stores and personal checks and money orders via the U.S. Postal Service. Paul offers turnkey settlement services to keep your driving record clear without your appearance in court. His legal services include; contacting the court, the prosecutor and/or the court personnel on your behalf; working with you to put together any evidence required; negotiating a resolution subject to your approval; handling the paperwork and financial considerations such as payment for any court costs, fines or contempt fees. I can help you no matter where you are located, and no matter what court your ticket is in. Please contact me now for a free consultation to explore your options. Keep your driving record clean! Prevent skyrocketing insurance rates resulting from traffic tickets. Avoid wasting your valuable time fighting traffic tickets in court. Don't Pay That Ticket, Just Call Paul!, Paul Massa, Louisiana Traffic Ticket Attorney at 504-975-6606 Often my clients are found not guilty and their case is dismissed entirely with no fine or court costs. Otherwise moving violations are reduced to non moving, keeping it off their driving record to avoid auto insurance premium increases.
Professional Associations
Louisiana State Bar

Member
Current
Jurisdictions Admitted to Practice
Louisiana
Rates, Retainers and Additional Information


The legal fee is always reasonable and less than the fine, court costs and increased car insurance premiums increases. I do not guarantee results, but I do guarantee satisfaction.
Traffic Tickets - Statewide