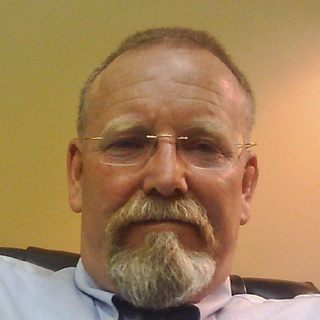 Philip J. Clarke III
Focus on understanding evidence and being trial-ready makes for best outcomes.
Criminal Law, White Collar Crime, Traffic Tickets
North Carolina
Claimed Lawyer Profile
Q&A
"Give me liberty or give me death." I get that. Over the last 20+ years, I have represented many many clients, young, old, all walks of life, charged with crimes (some rightly, some-wrongly, some both) For many, their quality of life is suddenly gone, because they are incarcerated, and cannot make bond. For those folks, the powerful and slow machine that is our legal system begins its punishment long before any guilt is proven-- the accused is isolated, and their ability to help themselves is very limited, perhaps especially in finding a good lawyer. If you want to help a loved one in jail, try to find an attorney who has both the ability and desire do all they can to help, because that attorney will become a sort of lifeline to the person who has become a prisoner awaiting trial. When you find yourself a prisoner, being told when and where and how to do everything; forced to wait in a cell behind bars to be heard by a judge someday -- and when that day comes, with a courtroom of other folks waiting to be heard (or by video), nothing really happens, this repeated disappointment can lead to despair and poor decision making. To experience this without the benefit of an attorney who will help the person understand the process and provide guidance is mentally torturous. This system sometimes seems to be designed to wear down the accused who is in jail and cannot make bond. An attorney may be able to have the judge reduce the bond. The best way to help with this is to get good legal counsel as soon as possible. I am an active criminal trial lawyer who works hard at evaluating cases, pushes for the best and quickest possible outcomes for my clients, and am glad to go to trial if that is the best option, and regularly do. I care about people and families, so being a helper, an advocate, and a defender of accused persons in a system that is routinely very hard on the individual and the family is more than just a job to me.
Campbell Law School

J.D. (2000)
-
Attorney

Clarke & Newman PLLC Attorneys at Law

- Current
Partnership formed
Attorney

Philip J. Clarke, I I I, Attorney at Law

-
Attorney

Clarke & Hewlett, PLLC

-
Attorney

Philip J. Clarke, Attorney at Law

-
Professional Associations
North Carolina Advocates for Justice

member
Current
North Carolina Bar Association

member
Current
Alliance Defending Freedom

allied attorney
Current
Jurisdictions Admitted to Practice
North Carolina

North Carolina State Bar
Criminal Law

Criminal Appeals, Drug Crimes, Expungement, Fraud, Gun Crimes, Internet Crimes, Sex Crimes, Theft, Violent Crimes

White Collar Crime

Traffic Tickets

Suspended License
Q. I got charged with larceny by employee and conspiracy and apparently they said the price was $53 my1st appearance monday

A: Your clean criminal record, particularly at your age... but really at any age, should be one thing you always do everything within your power (that's legal) to protect. Particularly regarding your personal honor and trustworthiness. Unless you plan on winning the lottery or inheriting a fortune soon, finding good employment and building a history of doing right by your employers (a good work record) is the other side of that coin. You need both sides - great skills and a good work record will make the best employer want to hire you, but them then finding a dishonest criminal record may cost you that best opportunity you would have ever had. Your attorney may be able to work something out... maybe where you could do community service to get the charges dismissed, or reduced, as you mentioned, but you need to see that this is a huge threat to your future, and modify your attitude and behavior as needed. If there is anything that you can do to demonstrate that you regret this and will make amends, it will likely be well worth it in the long run. Stealing from your employer is like biting the hand that feeds you. Word gets around.

NOTE: NOTHING WRITTEN HERE IS TO BE CONSIDERED LEGAL ADVICE GIVEN BY THE WRITER, NOR DOES ANYTHING WRITTEN HERE ESTABLISH ANY ATTORNEY-CLIENT RELATIONSHIP BETWEEN THE WRITER AND ANY READER BUT IS PROVIDED ONLY FOR ITS EDUCATIONAL AND ENTERTAINMENT BENEFIT. ... Read More
A: For Class H felonies in NC you could get some active time if convicted of one, even without any prior criminal record. If the circumstances were not terribly bad, and looking at your record does not make the DA think you need to do some time, then this level felony allows for probation even for those with quite high prior record levels, so maybe that will be a possibility. An experienced criminal attorney will be able evaluate the evidence, talk to the ADA and let you know where you stand.

NOTE: NOTHING WRITTEN HERE IS TO BE CONSIDERED LEGAL ADVICE GIVEN BY THE WRITER, NOR DOES ANYTHING WRITTEN HERE ESTABLISH ANY ATTORNEY-CLIENT RELATIONSHIP BETWEEN THE WRITER AND ANY READER BUT IS

PROVIDED ONLY FOR ITS EDUCATIONAL AND ENTERTAINMENT BENEFIT.

... Read More
A: You should talk with someone at the district attorney's office as soon as possible, and let them know your reasons for not wanting to continue with the charges. Various people could be spending time on the case, so the sooner the better

It sounds like maybe you were the victim in a criminal case where you and the defendant may have been the only ones present. If by " took out papers" you swore to facts before a magistrate that were the basis of a criminal charge for which the defendant was then arrested, and now has a court date, then you are the state's key witness, and you will also be summoned to court to fulfill that role.

With some matters it is very likely that if you want to drop the charge, then the prosecutor will be quite willing to dismiss the case, but if your reasons for you doing so are not very good (like you'd rather not have to show up for court dates) then you might find the district attorney less than sympthetic. The papers you took out are now the state's papers, and you're a witness.

The state controls criminal charges and can dismiss as they choose. They take their role seriously and do not like their time being wasted. In some situations and with certain defendants with whom they have peior experience, the state may not want to dismiss the charges if they were legitimate. Prosecutors also do not want people to get the idea that they can use criminal allegations and all that go along with them to achieve their personal purposes, and then call and cancel.

Another perspective ... Read More
View More Answers
›
Clarke & Newman PLLC, Criminal Trial Lawyers