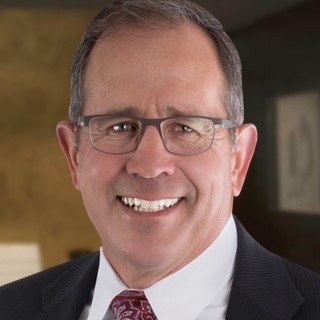 Richard Freeburn
Personal Injury
Pennsylvania
Richard E. Freeburn has received an AV rating, the highest possible rating from Martindale-Hubbell, which means that he is deemed to possess pre-eminent legal ability and very high professional ethics.

Martindale-Hubbell ratings were created in 1887 as an objective method of assessing a lawyer's ability and professional ethics based on confidential opinions of other lawyers and judge. It has remained the most prestigious and widely respected lawyer rating system in the world for the past 119 years. Martindale-Hubbell's evaluation process is based on confidential questionnaires sent to lawyers and judges in the geographical area of the lawyer under evaluation. Legal ability ratings are based on five key areas, rated on a scale of 1 to 5, with 5 being the highest. Richard Freeburn scored a maximum of 5 in all 5 areas.

Richard E. Freeburn has also been selected to be a member of Super Lawyers. Super Lawyers is an independent rating service of outstanding lawyers who have attained a high degree of peer recognition for professional achievement.

Richard E. Freeburn clerked for the Honorable Richard B. Wickersham on the Pennsylvania Superior Court. In 1982. Richard E. Freeburn entered private practice where he initially represented insurance companies in personal injury cases. In 1988, Richard E. Freeburn joined a plaintiffs' personal injury law firm as a partner. In 2000, Richard E. Freeburn founded Freeburn & Hamilton.

Richard E. Freeburn has represented approximately 50 police officers and their family members who have been injured or killed in accidents, including 7 wrongful death cases. Richard E. Freeburn takes special pride in protecting those who put their lives on the line every day to protect their community.
University of Pittsburgh School of Law

J.D.
Million Dollar Advocate

Million Dollar Advocates Forum
AV Preeminent Rated

Martindale-Hubbell
Multi-Million Dollar Advocate

Multi-Million Dollar Advocates Forum 2017
Super Lawyer

Superlawyers
Super Lawyer

Superlawyers
Super Lawyer

Superlawyers
Professional Associations
Pennsylvania State Bar

Member
Current
Jurisdictions Admitted to Practice
Pennsylvania
Personal Injury

Animal & Dog Bites, Brain Injury, Car Accidents, Construction Accidents, Motorcycle Accidents, Premises Liability, Truck Accidents, Wrongful Death