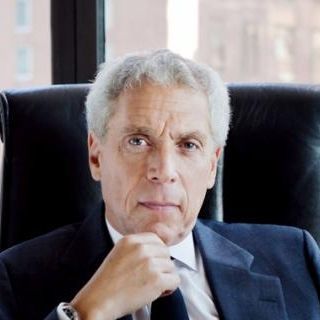 Robert F. Katzberg
White Collar Crime
New York
Robert F. Katzberg has been a partner in Kaplan & Katzberg since the partnership's formation in 1977.

Mr. Katzberg has been cited in The International Who's Who of Business Defense Lawyers, Best Lawyers in America, Best Lawyers in New York (New York Magazine) and Super Lawyers, each in the "white collar criminal" category.

Among his most newsworthy courtroom victories was the acquittal of Chicago attorney Richard Joseph in one of the country's first currency transaction reporting prosecutions, the acquittal of Andrew Hanna, a Las Vegas businessman charged under the federal RICO statute in Newark, New Jersey and the acquittal of a real estate developer charged with extortion in the United States District Court for the Southern District of New York. Mr. Katzberg was co-trial counsel for Mark Belnick, Tyco International's General Counsel, acquitted of all charges in July 2004. In 2008 Mr. Katzberg successfully defended Patrick Murphy, a Goldman Sachs New York Stock Exchange Specialist, who was one of fourteen New York Stock Exchange Specialists accused of trading ahead of customer orders. At the conclusion of a six week trial, all charges against Mr. Murphy were dismissed, making him the only Specialist to be completely exonerated. The Wall Street Journal, in reporting on the Specialists trial, called Mr. Katzberg's defense presentation the "highlight" of the case.
Jurisdictions Admitted to Practice
New York