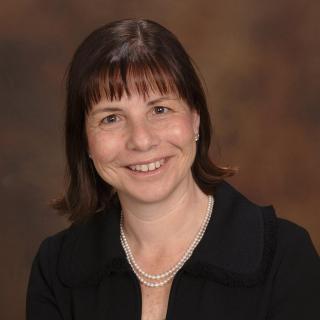 Cynthia Sass
Sass Law Firm - Representing Employees in Workplace Disputes
Arbitration & Mediation, Employment Law
Florida
Summary
Cynthia N. Sass has been practicing law in Florida over 30 years. She formed the Sass Law Firm in 1993 to exclusively focus on representing public and private sector employees in employment disputes. The mission of her firm is to provide the client with an honest assessment of each case, ensure each client is educated on the options and remedies available to them through the law, and strategize with the client to accomplish their goals. In doing so, her firm takes an individual approach to each case, advising clients as to the potential results, costs of litigation and other means of resolving their employee disputes. In order to provide her clients with the best service, Ms. Sass makes it a priority to keep current on the trends affecting employee rights, changes in rules and agency positions, and the most recent applicable case law.

Cynthia is often asked to write or speak on employment law-related topics, especially those related to representing employees. She has been the southeast Regional Editor of the BNA Bloomberg treatise, Employment at Will, a State-by-State Survey and its annual supplements since 2011. She was appointed by the Florida Supreme Court and served on the Standard Jury Instructions Committee – Civil Cases, a Special Committee of The Florida Bar, the committee responsible for drafting the standard state jury instructions on spoliation, private sector whistleblowing and the Florida Civil Rights Act. Cynthia Sass is also a successful litigator, with published opinions, including an affirmed Eleventh Circuit opinions against a government entity. Ms. Sass holds various national and regional leadership positions, along with committee appointments, and is an active Federal Mediator/Florida Supreme Court Mediator Circuit Civil.

Cynthia Sass has been honored by various local, state & national independent sources including The Best Lawyers in America® in Employment Law – Individuals.
Education
University of Richmond

J.D. (1987) | Law
Smith College

B.A. (1984)
Professional Experience
Shareholder Attorney

Sass Law Firm

- Current
Practicing labor and employment law, advocating for employee rights, and representing individuals in workplace disputes involving discrimination, retaliation, harassment, wrongful termination, whistleblower protection, wage and hour issues, employment contracts and severance agreements, including non-compete provisions and arbitration agreements
Associate Attorney

Alley and Ally, Chartered

-
Practicing labor and employment law representing solely management
Assistant State Attorney

State Attorney of the Thirteenth Judicial Circuit

-
Prosecuted felony, misdemeanor, juvenile and traffic cases
Publications
Articles & Publications
First Amendment as It Applies to Public Employees

45th Annual Public Employment Labor Relations Forum, Labor and Employment Law Section and the City, County and Local Government Law Section, The Florida Bar

Discovery and Deposing the Alleged Harasser and Defense Witnesses: Plaintiff's Perspective, Chapter Author – Sexual Harassment and Retaliation: A Practical Guide for Plaintiff and Defense

Tort Trial & Insurance Practice Section, American Bar Association

Cumulative Supplement to Employment at Will, A State-by-State Survey, Second Edition, Southeastern Regional Editor and Florida Chapter Co-Author

Section of Labor and Employment Law, American Bar Association, and Bloomberg BNA

Preserving Witness Testimony Through Trial

Labor and Employment Law Section, The Florida Bar

Employee Perspective on Strategic Use of Forensic Experts in Defending Non-Compete, Trade Secret and Business Tort Claims

Section of Labor and Employment Law, American Bar Association

Employment at Will, A State-by-State Survey, Second Edition, Southeastern Regional Editor and Florida Chapter Co-Author

Section of Labor and Employment Law, American Bar Association, and Bloomberg BNA

Website Accessibility for Individuals with Disabilities

Commission on Disability Rights of the American Bar Association and Labor & Employment Law Section of The Florida Bar

Workplace Challenges of Privacy, Social Media and Technology Issues

Sterling Education, Inc.

Cumulative Supplement to Employment at Will, A State-by-State Survey, Southeastern Regional Editor and Florida Chapter Co-Author

Section of Labor and Employment Law, American Bar Association, and Bureau of National Affairs, Inc.

Returning to Work: Fitness-for-Duty Exams and Related Legal Issues

Section of Labor and Employment Law, American Bar Association

Is Your Website Compliant?

Risk Management Committee, Florida Realtors

Hiring and Terminating Employees in the Current Economy

Sterling Education, Inc.

Privacy and Today's Technology in the Workplace

Sterling Education, Inc.

Website Accessibility for Individuals with Disabilities

The College of Labor and Employment Lawyers

Cumulative Supplement to Employment at Will, A State-by-State Survey, Southeastern Regional Editor and Florida Chapter Co-Author

Section of Labor and Employment Law, American Bar Association, and Bureau of National Affairs, Inc.

The Basics of Litigating Front Pay, Compensation and Punitive Damages Claims (Plaintiff's Perspective)

Section of Labor and Employment Law, American Bar Association

To Catch a Thief: Prosecuting, Defending and Insuring Claims for Cyber Espionage

Section of Labor and Employment Law, American Bar Association

Overview of Confidentiality, Non-Compete, and Non-Solicitation Agreements

Sterling Education, Inc.

Settlement Agreements

The College of Labor and Employment Lawyers

The Termination Process

Sterling Education, Inc.

Cumulative Supplement to Employment at Will, A State-by-State Survey, Southeastern Regional Editor and Florida Chapter Co-Author

Section of Labor and Employment Law, American Bar Association, and Bloomberg BNA

Social Media, Employer Surveillance and Employee Privacy

National Employment Lawyers Association

A Primer for Workers Compensation Attorneys on Common Employment Claims

Hillsborough County Bar Association

BYOD: An Employee's Perspective

Section of Labor and Employment Law, American Bar Association

Employment Claims You Should Know About

Tampa Bay Paralegal Association

Privacy and Social Media in the Workplace

Sterling Education, Inc.

Cumulative Supplement to Employment at Will, A State-by-State Survey, Southeastern Regional Editor and Florida Chapter Co-Author

Section of Labor and Employment Law, American Bar Association, and Bloomberg BNA

When and How to Discipline or Discharge

National Business Institute™

Ethical Issues Facing Attorneys in the Age of Technology

Trial and Litigation Section, Hillsborough County Bar Association

Update on Ethical Issues and Social Media

Section of Labor and Employment Law, American Bar Association

Electronic Dumpster Diving: The Legal Ethics of "TMI"

Section of Labor and Employment Law, American Bar Association

Florida Update: Employment Law

National Business Institute™

Current Issues in Fair Labor Standards Act Litigation

The College of Labor and Employment Lawyers

Employment at Will, A State-by-State Survey, Southeastern Regional Editor and Florida Chapter Co-Author

Section of Labor and Employment Law, American Bar Association, and Bloomberg BNA

General Practitioners Beware! Employment Claims You Should Know About

The Plant City Bar Association

Rainmaking: The Art of Increasing Business for Your Law Firm

Section of Labor and Employment Law, American Bar Association

EEOC Developments from the Past Year

Labor and Employment Section, Hillsborough County Bar Association

Valuing a Case

Florida Chapter, National Employment Lawyers Association

Privacy and Social Media in the Workplace

Sterling Education, Inc.

The Rise of the Machines: Discovery and Spoliation Issues in This Age of Technology

Labor and Employment Law Section, The Florida Bar

10 Biggest Mistakes Employers Make From a Plaintiff Attorney's Perspective

Hillsborough County Bar Association

Up In The Air and Everywhere: E-Discovery Beyond Email, Cloud Computing and Virtual Servers

Section of Labor and Employment Law, American Bar Association

Legal Issues Facing Job Seekers

Greater Association of REALTORS®

Electronic Discovery and Technology-Derived Evidence

Section of Labor and Employment Law, American Bar Association

Legal Issues Facing Job Seeker

University of Phoenix

Electronic Spoliation Sanctions: Delete at Your Own Risk

Employment Rights & Responsibilities Committee, Section of Labor and Employment Law, American Bar Association

Change You Can Believe In (Like It or Not!): Ledbetter Fair Pay Act, Paycheck Fairness Act, Family and Medical Leave Act Revisions, and Americans with Disabilities Act Amendments

Labor and Employment Law Section, The Florida Bar

Discharge and Discipline

U.S. Equal Employment Opportunity Commission and the City of Tampa Division of Community Affairs

Current Legal Developments Under the FLMA

Labor and Employment Law Section, The Florida Bar

The Florida Civil Rights Act

Labor and Employment Law Section, The Florida Bar

Settlement of Employment Cases

Florida Chapter, National Employment Lawyers Association

Drafting Considerations in Employment Settlement Agreements (Plaintiff's Perspective)

Tulane University Law School

Current Legal Developments Under The FMLA: Plaintiff's and Defendant's Perspective

Florida Chapter, National Employment Lawyers Association

Current Legal Developments Under the FMLA: Plaintiff's Perspective

Tulane University Law School

FLSA/Wage and Hour Basics Compliance

Sterling Education, Inc.

How Do You Value Your Case?

Labor and Employment Law Section, The Florida Bar

Solving Unique Pay Questions

National Business Institute™

The Florida Civil Rights Act

Thirteenth Judicial Circuit Seminar

An Overview of the Fair Labor Standards Act for the Non-Employment Lawyer

Lawyer magazine, Hillsborough County Bar Association

Wage and Hour Law: Compliance Under the New FLSA Overtime Regulations

National Business Institute™

Harassment and Discrimination Update for the Modern Workplace

Sterling Education, Inc.

Other Areas of Liability in Employment Discrimination: Age and Gender Discrimination

National Business Institute™

I Can't Possibly Be a Target

WCEA Staffing, Inc.

Sexual Harassment: Employer and Employee Rights and Responsibilities

National Business Institute™

Employment Laws in Florida

Delta Sigma Pi, Professional Business Fraternity

Employment Laws in Florida: Hiring to Firing

Florida Institute of Certified Public Accountants

Sexual Harassment: Employer and Employee Rights and Responsibilities

National Business Institute™

Conducting the Interview

National Business Institute™

Sex, Lies and Other Statutory Violations

Florida Institute of Certified Public Accountants

State Law Claims

Florida Chapter, National Employment Lawyers Association

Department of Labor's Regulation Requiring Notice Under the Family & Medical Leave Act Held Invalid by the Eleventh Circuit

Lawyer magazine, Hillsborough County Bar Association

Offers of and Demands for Judgment

Florida Chapter, National Employment Lawyers Association

Employee Hiring: What Are Your Options?

Women's Symposium

The Family and Medical Leave Act and Equal Pay Act Issues

American Society of Women Accountants (n/k/a Accounting & Financial Women's Alliance)

Practical Tips and Issues Involved in Employment-Related Settlements from an Employee's Perspective

Labor and Employment Law Section, The Florida Bar

New Traps and Sinkholes in the Florida Civil Rights Act

Florida Chapter, National Employment Lawyers Association

Sex and Pregnancy Discrimination and Family and Medical Leave Act

Florida Legal Assistants, Inc.

Is Written Notice a Condition Precedent to Bringing a Whistleblower Cause of Action Against A Private Employer?

Lawyer magazine, Hillsborough County Bar Association

Stress and Mental Disorder: New Responsibilities for Employers Under the ADA

Council on Education in Management

Taxation of Recoveries Under the Age Discrimination in Employment Act After Schleier

Lawyer magazine, Hillsborough County Bar Association

Sexual Harassment: Psychological Injury No Longer Necessary to Prove Hostile Work Environment

The Checkoff magazine, Labor and Employment Law Section, The Florida Bar
Speaking Engagements
First Amendment in Public Employment

, 45th Annual Public Employment Labor Relations Forum

, Orlando, Florida

Labor and Employment Law Section and the City, County and Local Government Law Section, The Florida Bar

Practicing at the Intersection of Criminal Law and Employment Law: A Panel Discussion Regarding Employees' and Employers' Criminal Activity in the Workplace

, What employment counsel should consider when representing their clients who are accused of crimes in the workplace, CLE Crossover Luncheon

, Tampa, Florida

Labor and Employment Section, Hillsborough County Bar Association

A View From the Bench: I Wish I Didn't Know Now What I Didn't Know Then

, 12th Annual Section Conference

, San Francisco, California

Section of Labor and Employment Law, American Bar Association

Where's the Witness? Preserving Witness Testimony Through Trial

, Effectively Litigating Employment Cases from Inception Through Trial

, Palm Beach, Florida

Labor and Employment Law Section, The Florida Bar

Strategic Use of Forensic Experts in Prosecuting and Defending Non Compete, Trade Secret and Business Tort Claims

, Midwinter Meeting, Employment Rights & Responsibilities Committee

, Clearwater Beach, Florida

Section of Labor and Employment Law, American Bar Association

Beyond Employment: ADA Compliance on Social Media and in Your Building

, Advanced Labor & Employment Topics 2017

, Key West, Florida

Labor and Employment Law Section and CLE Committee, The Florida Bar

ADA Compliance Issues: What Happens When Websites & Apps are Inaccessible

, ADA and Website Accessibility

, Live Webinar

Labor and Employment Law Section, The Florida Bar

EEO – Procedural

, 17th Labor and Employment Law Annual Update and Certification Review

, Kissimmee, Florida

Labor and Employment Law Section, The Florida Bar

Workplace Challenges of Privacy, Social Media and Technology Issues

, 16th Annual Employment Law: Rights, Benefits, and Emerging Issues

, Tampa, Florida

Sterling Education, Inc.

Return to Work Issues

, 10th Annual Conference

, Chicago, Illinois

Section of Labor and Employment Law, American Bar Association

Emerging Issue of Website Compliance Under the ADA

, Continuing Education Meeting

, Tampa, Florida

Sandspur Chapter, Florida Institute of Certified Public Accountants

Employee Rights in the Workplace

, Rights & Repairs, Money Talk

, Tampa, Florida

1010 AM Radio

Is Your Website Compliant?

, Up, Up and Away with Websites and Drones – Celebration: A Century of Service

, Orlando, Florida

Risk Management Committee, Florida Realtors

Most Websites are Not ADA Compliant, Is Yours One of Them?

, CLE Conference

, Live Webinar

Section of Labor and Employment Law, American Bar Association

ADA/Website Accessibility

, 5th Annual 11th Circuit Regional Program

, Coral Gables, Florida

The College of Labor and Employment Lawyers

Hiring and Terminating Employees in the Current Economy

, Essentials of Employment Law

, Tampa, Florida

Sterling Education, Inc.

Privacy and Today's Technology in the Workplace

, Essentials of Employment Law

, Tampa, Florida

Sterling Education, Inc.

Basics of Litigating Front Pay, Compensation and Punitive Damages Claims

, 9th Annual Conference

, Philadelphia, Pennsylvania

Section of Labor and Employment Law, American Bar Association

To Catch a Thief: Prosecuting, Defending and Insuring Claims for Cyber Espionage

, Midwinter Meeting, Employment Rights & Responsibilities Committee

, Naples, Florida

Section of Labor and Employment Law, American Bar Association

Advanced E-Discovery: Database Issues in Employment Cases

, Continuing Legal Education Program

, Live Webinar

Section of Labor and Employment Law, Section of Science & Technology, and Tort Trial and Insurance Practice Section, American Bar Association

Settlement Agreements

, 4th Annual 11th Circuit Regional Program

, Coral Gables, Florida

The College of Labor and Employment Lawyers

The Termination Process

, Hiring and Terminating: The Ins and Outs of Employment Law

, Tampa, Florida

Sterling Education, Inc.

Overview of Confidentiality, Non-Compete, and Non-Solicitation Agreements

, Hiring and Terminating: The Ins and Outs of Employment Law

, Tampa, Florida

Sterling Education, Inc.

SOX, OSHA, and Beyond: Litigating Whistleblower Claims at the U.S. Department of Labor

, Whistleblower Section Program

, Tampa, Florida

Section of Labor and Employment Law, American Bar Association | National Employment Lawyers Association | Labor and Employment Law Section, The Florida Bar | Hillsborough County Bar Association, Labor and Employment Section

Social Media, Employer Surveillance and Employee Privacy

, Blazing the Trail: Courage | Challenge | Change, Annual Convention

, Boston, Massachusetts

National Employment Lawyers Association

Workers' Compensation Attorneys' Fees for Claimant's Attorneys and Relevant ERISA and Labor Law Issues

, CLE Luncheon

, Tampa, Florida

Workers' Compensation Section, Hillsborough County Bar Association

Balancing Interests in a BYOD World

, Midwinter Meeting, Employment Rights & Responsibilities Committee

, Los Cabos, Mexico

Section of Labor and Employment Law, American Bar Association

Employment Claims You Should Know About

, Seminar Luncheon

, Tampa, Florida

Tampa Bay Paralegal Association

Privacy and Social Media in the Workplace

, 13th Annual Employment Law: Beyond the Basics

, Tampa, Florida

Sterling Education, Inc.

When and How to Discipline or Discharge

, Employee Documentation, Discipline & Discharge

, Live Webinar

National Business Institute™

Recruitment/Hiring Documents

, Employee Documentation, Discipline & Discharge

, Live Webinar

National Business Institute™

Ethical Issues Facing Attorneys in the Age of Technology

, Annual CLE Seminar

, Tampa, Florida

Trial and Litigation Section, Hillsborough County Bar Association

Social Media: The Separation of Work and Play

, National Symposium on Technology in Labor and Employment Law

, Berkeley, California

Section of Labor and Employment Law, American Bar Association

Update on Ethical Issues and Social Media

, Midwinter Meeting, Ethics and Professional Responsibility Committee

, Miami Beach, Florida

Section of Labor and Employment Law, American Bar Association

Electronic Dumpster Diving: The Legal Ethics of "TMI"

, 6th Annual Conference

, Atlanta, Georgia

Section of Labor and Employment Law, American Bar Association

Florida Update: Employment Law

, Training Conference

, Live Teleconference

National Business Institute™

Non-Competes in the Electronic Workplace: Solicitation in the Age of Social Media

, CLE Conference

, Live Webinar

Section of Labor and Employment Law and ABA Center for Continuing Legal Education, American Bar Association

Current Issues in Fair Labor Standards Act Litigation

, 11th Circuit Regional Program

, Coral Gables, Florida

The College of Labor and Employment Lawyers

Employment Claims You Should Know About

, CLE Luncheon

, Plant City, Florida

The Plant City Bar Association

Building a Book of Business

, 5th Annual Section Conference

, Seattle, Washington

Section of Labor and Employment Law, American Bar Association

11th Circuit and the Supreme Court

, Significant Cases, NLRB Changes and EEOC/DOL Developments from the Past Year

, Tampa, Florida

Labor and Employment Section, Hillsborough County Bar Association

Valuing a Case

, Clear Skies and Smooth Sailing for Employment Law Cases, Summer Conference

, St. Pete Beach, Florida

Florida Chapter, National Employment Lawyers Association

Privacy and Social Media in the Workplace

, Employment Law Update: Contemporary Challenges in a Changing Workplace

, Tampa, Florida

Sterling Education, Inc.

Shaping Your Client's Expectations from Intake to Settlement

, 22nd Annual Convention

, New Orleans, Louisiana

National Employment Lawyers Association

Discovery and Subpoenas for the Next Generation of Workplace Technology

, National Symposium on Technology in Labor and Employment Law

, New York, New York

Technology in the Practice & Workplace Committee, Section of Labor and Employment Law, American Bar Association

The Rise of the Machines: Discovery and Spoliation Issues in This Age of Technology

, Advanced Labor Topics 2011

, Naples, Florida

Labor and Employment Law Section

10 Biggest Mistakes Employers Make From a Plaintiff Attorney's Perspective

, Emerging Legal Issues: Employment Lawyers and Corporate Counsel Seminar

, Tampa, Florida

Hillsborough County Bar Association

Up In The Air and Everywhere: E-Discovery Beyond Email, Cloud Computing and Virtual Servers

, 4th Annual Labor & Employment Law Conference

, Chicago, Illinois

Section of Labor and Employment Law, American Bar Association

Legal Issues Facing Job Seekers

, Real Estate Live Seminar

, Tampa, Florida

Greater Association of REALTORS®

It's Not Just Email Anymore: E-Discovery and Technology-Derived Evidence and the Virtual Workplace

, Midyear Meeting, Technology in the Practice & Workplace Committee

, New York, New York

Section of Labor and Employment Law, American Bar Association

Legal Issues Facing Job Seekers

, Career Development Seminar

, Tampa, Florida

University of Phoenix

Beachcombing on the Non-Compete Shores: A Primer for Developing Electronic Evidence

, Midwinter Meeting, Employment Rights & Responsibilities Committee

, Coronado, California

Section of Labor and Employment Law, American Bar Association

Case Assessment: Assessing, Valuing and Strategizing When Employment Law Claims Walk Through Your Law Firm Door

, Litigation Perspectives from Start to Finish, Winter Conference

, Lake Buena Vista, Florida

Florida Chapter, National Employment Lawyers Association

Discrimination and Fair Labor Standards Act Claims

, Employment Discrimination Law Training Program for Judicial Law Clerks

, Tampa, Florida

Federal Judicial Center

Change You Can Believe In (Like It or Not!): Ledbetter Fair Pay Act, Paycheck Fairness Act, Family and Medical Leave Act Revisions, and Americans with Disabilities Act Amendments

, President's Showcase, 59th Annual Convention

, Orlando, Florida

The Florida Bar

Discharge and Discipline

, The Many Facets of Employment Discrimination

, Tampa, Florida

U.S. Equal Employment Opportunity Commission and the City of Tampa Division of Community Affairs

Employment Laws Affecting Larger Law Firms: The Florida Civil Rights Act

, What Every Law Firm and Law Practice Needs to Know About Federal and Florida Employment Laws

, Boca Raton, Florida

Continuing Legal Education and Labor and Employment Law Section, The Florida Bar

Employment Laws Affecting Larger Law Firms: The Family and Medical Leave Act

, What Every Law Firm and Law Practice Needs to Know About Federal and Florida Employment Laws

, Boca Raton, Florida

Continuing Legal Education and Labor and Employment Law Section, The Florida Bar

Settlement of Employment Cases

, Fighting for the Rights of Florida Employees!, Fall Conference

, Champions Gate, Florida

Florida Chapter, National Employment Lawyers Association

Drafting Considerations in Employment Settlement Agreements (Plaintiff's Perspective)

, Preparedness in the Changing Environment of Employment Practice, 25th Annual Multi-State Labor & Employment Law Seminar

, Williamsburg, Virginia

Tulane University

FMLA and 11th Amendment Immunity

, Creative Lawyering: Winning Strategies in Employment Litigation

, St. Petersburg, Florida

Florida Chapter, National Employment Lawyers Association

Fair Labor Standards Act: Update

, HR Fever, Masters Program, 70th Annual Conference

, Tampa, Florida

Florida Public Personnel Association

Current Legal Developments Under the FMLA (Plaintiff's Perspective)

, Preparedness in the Changing Environment of Employment Practice, 24th Annual Multi-State Labor & Employment Law Seminar

, Orlando, Florida

Tulane University Law School

FLSA/Wage and Hour Basics Compliance

, Fundamentals of Employment Law

, Tampa, Florida

Sterling Education, Inc.

Terminating Employees

, Fundamentals of Employment Law

, Tampa, Florida

Sterling Education, Inc.

How Do You Value Your Case?

, Advanced Labor Topics

, Ponte Verda Beach, Florida

Continuing Legal Education Committee and Labor and Employment Law Section, The Florida Bar

Terminating Employees

, Fundamentals of Employment Law

, Tampa, Florida

Sterling Education, Inc.

How Do You Value Your Case?

, CLE Conference

, Ponte Vedra Beach, Florida

Continuing Legal Education and Labor and Employment Law Section

Solving Unique Pay Questions

, Wage and Hour Law: Answers to Everyday Questions

, Orlando, Florida

National Business Institute™

Employment Discrimination Law Training Program for Judicial Law Clerks

, Training Conference

, Tampa, Florida

Federal Judicial Center

The Florida Civil Rights Act

, Training Conference

, Tampa, Florida

Thirteenth Judicial Circuit

Wage and Hour Law: Compliance Under the New FLSA Overtime Regulations

, Overtime: How the New Regulations Affect Your Clients or Your Company in Florida

, Tampa, Florida

National Business Institute™

Wage and Hour Compliance Under the New FLSA Overtime Regulations

, Training Conference

, Tampa, Florida

Suncoast Utilities Contractors Association

Arbitration Pros and Cons from the Plaintiff's Perspective

, HR Tampa Fall Expo & Legal Conference

, Tampa, Florida

Harassment and Discrimination Update for the Modern Workplace

, Human Resources Law Update

, Tampa, Florida

Sterling Education, Inc.

Other Areas of Liability in Employment Discrimination: Age and Gender Discrimination

, Fundamental Issues in Florida Human Resources Law

, Tampa, Florida

National Business Institute™

I Can't Possibly Be a Target

, 2nd Annual Conference

, Tampa, Florida

WCEA Staffing, Inc.

Employment Laws in Florida

, Training Conference

, Florida

Boardroom Perspectives

Employment Laws in Florida

, Training Conference

, Tampa, Florida

Delta Sigma Pi, Professional Business Fraternity

Employment Laws in Florida: Hiring to Firing

, Training Conference

, Florida

Florida Institute of Certified Public Accountants

Starting off Right: Client Intake, Case Evaluation and Selection

, Annual Conference

, U.S.A.

National Employment Lawyers Association

Sexual Harassment: Employer and Employee Rights and Responsibilities

, Fundamental Issues in Florida Human Resources Law

, Tampa, Florida

National Business Institute™

Program Chair

, Keeping Ahead of the Tidal Wave of Employment Discrimination Issues

, Florida

Continuing Legal Education and Labor and Employment Law Section, The Florida Bar

Laying a Good Foundation for Employment Practices

, Training Conference

, Tampa, Florida

Larkin Contracting, Inc.

Wrongful Termination and Common Law Claims

, Training Conference

, St. Petersburg, Florida

American Bar Association and Stetson University College of Law

Conducting the Interview

, Selecting and Terminating Employees in Florida

, Tampa, Florida

National Business Institute™

Round Table Discussions

, Strategizing Under the Sun

, Florida

Florida Chapter, National Employment Lawyers Association

Employment Law Trial Skills

, Employment Law Trial Skills Program

, St. Petersburg, Florida

Stetson University College of Law

The Pitfalls of Thinking of Clauses as Boilerplate (in non-competition agreements)

, Midwinter Meeting

, U.S.A.

Section of Labor and Employment Law, American Bar Association

Mediation and Predispute Resolution and Investigation

, Midwinter Meeting

, U.S.A.

Section of Labor and Employment Law, American Bar Association

Sex, Lies and Other Statutory Violations

, Training Conference

, Florida

Florida Institute of Certified Public Accountants

Sex, Lies and Other Statutory Violations

, Training Conference

, Tampa, Florida

Larkin Contracting, Inc.

Round Table Discussions: Panel Member on Employment Issues

, Strategizing Under the Sun

, Florida

Florida Chapter, National Employment Lawyers Association

State Law Claims

, Winter Conference

, Florida

Florida Chapter, National Employment Lawyers Association

Practical Tips and Issues Involved in Employment-Related Settlements From an Employee's Perspective

, Tactics and Techniques

, Florida

Florida Chapter, National Employment Lawyers Association

Restrictive Covenants: Attacking The New Servitude

, 10th Annual Conference

, New Orleans, Louisiana

National Employment Lawyers Association

Employment Law Trial Skills

, Employment Law Trial Skills Program

, St. Petersburg, Florida

Stetson University College of Law

Overview of Employer's Obligations Under Federal and State Law

, Training Conference

, Tampa, Florida

Town & Country Chamber of Commerce

Discovery Issues

, EEO Basics Seminar

, Florida

American Bar Association

Employment Law Trial Skills

, Employment Law Trial Skills Program

, St. Petersburg, Florida

Stetson University College of Law

Employee Hiring: What Are Your Options?

, Symposium

, Tampa, Florida

Women's Symposium

The Family Leave Act & Equal Pay Issues

, Training Conference

, Tampa, Florida

American Society of Women Accountants

Issues Involved in Employment-Related Settlement Agreements from the Employee's and the Employer's Perspectives

, Claim du Jour: Labor and Employment Law Issues for the Creative Practitioner

, Florida

Labor and Employment Law Section, The Florida Bar

New Traps and Sinkholes in the Florida Civil Rights Act

, Winter Conference

, Florida

Florida Chapter, National Employment Lawyers Association

Sex and Pregnancy Discrimination and Family and Medical Leave Act

, Training Conference

, Tampa, Florida

Florida Legal Assistants, Inc.

Stress and Mental Disorder: New Responsibilities for Employers Under the ADA

, Personnel Law Update, Florida Conference

, Tampa, Florida

Council on Education in Management

New Responsibilities for Understanding Personnel Law

, Training Conference

, Tampa, Florida

Council on Education in Management
Certifications
Federal Mediator / Florida Supreme Court Mediator Circuit Civil

Florida Supreme Court, since 2002
Awards
Best Law Firms - Employment Law for Individuals, since 2011

U.S. News & World Report – Best Lawyers®
Best Lawyers® in Employment Law for Individuals, since 2007

The Best Lawyers in America®
Women in the Law – Labor and Employment

Best Lawyers®, Business Edition
Top Lawyers, since 2017

Tampa Magazine
500 Leading Plaintiff Employment Lawyers

Lawdragon
The Bar Register of Preeminent Lawyers, Individually, since 2005

Martindale-Hubbell
Top 100 Trial Lawyers, since 2014

The National Trial Lawyers
Florida Super Lawyers® in Employment Law, since 2006

Thomson Reuters
The Bar Register of Preeminent Women Lawyers, since 2011

Martindale-Hubbell
Who's Who® in American Law, since 2009

Marquis Who's Who
AV Rated, since 2005

Martindale-Hubbell
Superb 10.0 rating, since 2006

Avvo
Top 3 Employment Lawyers in Tampa

ThreeBest Rated
Legal Elite in Labor and Employment Law, 2005-2012, 2014-2016 and 2018

Florida Trend magazine
Top 50 Women in Florida, 2008-2014, 2016-2018

Florida Super Lawyers®, Thomson Reuters
Lawyer of the Year • Employment Law • Tampa

The Best Lawyers in America®
Clients' Choice Award, 2015-2017

Avvo
Client Champion Silver

Martindale-Hubbell
Top 50 Tampa Bay Attorneys

Florida Super Lawyers®, Thomson Reuters
Outstanding Service Award as Chair of the Section

Labor and Employment Law Section, The Florida Bar
Outstanding Faculty Member in the Employment Law Trial Skills Program

Stetson University College of Law
Professional Associations
Florida Chapter, National Employment Lawyers Association

Member
Current
Trial & Litigation Section, Hillsborough County Bar Association

Member
Current
Labor and Employment Section, Hillsborough County Bar Association

Member
Current
Labor and Employment Law Section, The Florida Bar

Member
Current
National Employment Lawyers Association

Member
Current
Section of Labor and Employment Law, American Bar Association

Member
Current
Trial Lawyers Section, The Florida Bar

Member
Current
Federal Bar Association

Member
Current
Lawyers for the Arts Committee, Tampa Museum of Art

Committee Member
- Current
Technology Subcommittee, Employment Rights & Responsibilities Committee, Section of Labor and Employment Law, American Bar Association, 2009-2014

Committee Member
- Current
The College of Labor and Employment Lawyers

Fellow
- Current
Employment-at-Will Subcommittee, Section of Labor and Employment Law, American Bar Association

Committee Member
- Current
Employment Rights & Responsibilities Committee, Section of Labor and Employment Law, American Bar Association

Committee Member
- Current
Labor and Employment Law Section, The Florida Bar

Executive Council Member
- Current
14th Annual Section Conference Planning Committee

Emeritus Employee Co-Chair
-
Annual 11th Circuit Regional Program Planning Committee, The College of Labor and Employment Lawyers

Committee Member
-
13th Annual Section Conference Planning Committee, Section of Labor and Employment Law, American Bar Association

Employee Co-Chair
-
Labor and Employment Section, Hillsborough County Bar Association

Co-Chair
-
ABA Liaison Committee, Labor and Employment Law Section, The Florida Bar

Co-Chair
-
12th Annual Section Conference Planning Committee, Section of Labor and Employment Law, American Bar Association

Employee Vice Chair
-
Webinar Subcommittee, Section of Labor and Employment Law, American Bar Association

Employee Co-Chair
-
Labor and Employment Section, The Florida Bar

Co-Chair
-
National Programs Committee, Section of Labor and Employment Law, American Bar Association

Employee Co-Chair
-
Trial & Litigation Section, Hillsborough County Bar Association

Executive Board Member
-
Standard Jury Instruction Committee – Civil Cases, a Special Committee, The Florida Bar

Florida Supreme Court Appointee
-
Spoliation Subcommittee, Standard Jury Instruction Committee – Civil Cases, a Special Committee, The Florida Bar

Chair
-
Employment Subcommittee, Standard Jury Instruction Committee – Civil Cases, a Special Committee, The Florida Bar

Committee Member
-
Annual 11th Circuit Regional Program Planning Committee, The College of Labor and Employment Lawyers

Co-Chair
-
Technology in the Practice & Workplace Committee, Section of Labor and Employment Law, American Bar Association

Employee Co-Chair
-
Leadership Development Program, Section of Labor and Employment Law Section, American Bar Association

Participant
-
Negligence Subcommittee, Standard Jury Instruction Committee – Civil Cases, a Special Committee, The Florida Bar

Committee Member
-
Labor and Employment Law Section, The Florida Bar

Chair
-
Labor and Employment Law Section, The Florida Bar

Chair-Elect
-
Labor and Employment Law Section, The Florida Bar

Legal Education Chair
-
Labor and Employment Law Section, The Florida Bar

CLE Chair
-
Judicial Education Committee, Labor and Employment Law Section, The Florida Bar

Co-Chair
-
Florida Chapter, National Employment Lawyers Association

President
-
Individual Rights Committee, Labor and Employment Law Section, The Florida Bar

Co-Chair
-
Florida Chapter, National Employment Lawyers Association

President-Elect
-
Jurisdictions Admitted to Practice
Florida
Fees
Credit Cards Accepted


VISA and MASTERCARD only, along with checks and cash
Practice Areas
Arbitration & Mediation
Employment Law
Websites & Blogs
Sass Law Firm | Representing Employees | Tampa Employment Lawyers
Employee Rights Reporter | Sass Law Firm