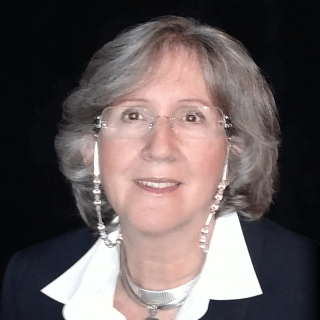 Diane L. Drain
Helping You Get Your Life Back on Track
Claimed Lawyer Profile
Q&A
Blawg Search
Responsive Law
Our clients come to us at a time they are overwhelmed and scared. Everyone has a right to a peaceful night's sleep without the worry of unwanted phone calls, law suits or their wages being garnished. We want all our clients to have that peace of mind and know we are in their corner. Some attorneys went to law school to make their fortune; I committed my life to making a difference for those who need a helping hand. Many believe they cannot afford good legal advice. That may be true for some, but NOT for consumers seeking advice regarding bankruptcy because the initial advice is free, at least at our office.

Some people believe they can prepare their own legal documents: bankruptcy, complicated tax returns or plan their own estate. They do not understand the planning that goes into every bankruptcy. Without proper planning they will lose their tax refunds or other non-exempt property. Worse yet is that they repaid relatives or transferred assets, then filed bankruptcy. Now the bankruptcy trustee demands the relatives return the funds or face a law suit. When this falls apart the same people who filed their own bankruptcy pay hundreds of dollars to hire a lawyer, but find that once the problem is created it cannot be undone without a lot of work, if ever.

As a well known attorney, Diane truly believes that "when you find your passion, going to work every day is a joy, not a job." Her clients and fellow lawyers can attest to her passion and commitment to excellence. She practices only the areas of bankruptcy. Diane is a retired professor of law and has taught bankruptcy since 1990. Since 2006 she has received an AV rating by Martindale-Hubbell. This is the highest rating for an attorney and shows that she reached the pinnacle of professional excellence and is recognized for the highest levels of skill and integrity by both her clients and fellow lawyers.

Something to consider - you would not do your own surgery, so don't try filing your own bankruptcy.
University of Arizona

J.D. | law
-
Honors:

Law Review
Attorney

Law Office of D.L. Drain, P.A.

- Current
Law Office of D.L. Drain, P.C. was founded in 1990 by Diane L. Drain, counselor and attorney-at-law, an Arizona native. Ms. Drain has over thirty years of practical legal experience. Since 1985 she has worked as a lawyer in Phoenix, Arizona. She is licensed in the State of Arizona and the United States District Court of Arizona and the United States Court of Appeals for the Ninth Circuit. Ms. Drain left her large firm to open her own firm focusing on creditor and debtor rights and real property lien enforcement. Prior to law school Ms. Drain spent 15 years as a paralegal and law office administrator. She regularly appears before the United States Bankruptcy Court. Ms. Drain is a conservative and practical advocate for her creditor and debtor clients.
Numerous bankruptcy, foreclosure and law office management programs

, Arizona

State Bar of Arizona
Ms. Drain has led or participated in more than 100 CLE programs
Professor

, Scottsdale

Arizona School of Real Estate
Professor for more than 20 years - teaching on foreclosure and bankruptcy
Law Professor

Arizona Summit Law School
Law Professor

Phoenix School of Law
Avvo
38 clients reviews and 19 peer endorsements - for a rating of 10 out of 10 since 2011.
Arizona Women Lawyers Association, Maricopa County
This reception is a celebration of individuals who support women in the law by contributing to the advancement of women in the profession. Diane Drain, Esq., is our honored guest this year and will be receiving the Ruth V. McGregor Award for her support of women in the law. Ms. Drain focuses her solo practice on bankruptcy and has been a long-time, active participant in AWLA, and currently serves in a leadership role on a number of boards and committees including the State Bar of Arizona Board of Governors, the State Bar's Bankruptcy Section and Sole Practitioner/Small Firm Section.
Lifetime Achievement Award for her contributions to helping Arizona citizens understand their rights in bankruptcy

State Bar of Arizona, Bankruprtcy Section and Bankruptcy Court
Chief Judge Daniel Collins, of the Arizona Bankruptcy Court, presented Diane with a Lifetime Achievement Pro Bono Award, sponsored by the Arizona Bankruptcy Section, "(f)or a career of overwhelming and extraordinary pro bono services in establishing the Bankruptcy Court Self Help Center and leadership in the bankruptcy pro bono programs."
Service and Volunteerism as the Small Business Annual Award.

Governor's Commission
State Bar of Arizona
State Bar of Arizona
Professional Associations
Arizona Consumer Bankruptcy Counsel 'ACBC'

co-Founder and co-Executive Director
- Current
Activities:

ACBC was established to help consumer debtor attorneys in better representing their clients. Our goal was to raise the level of professionalism within the consumer debtor bar and undo the damage done by TV advertising firms that treat their clients like cattle. We have had two successful runs at passing new laws to protect the Arizona consumer.
various organizations

lawyer
- Current
Activities:

Following the lead of her mentors, Ms. Drain is also dedicated to teaching. Since 1988 she has taught basic bankruptcy and real property issues at the Arizona School of Real Estate. She also teaches her fellow practitioners how to efficiently manage their law firms. She has published numerous articles on law office management and technology for the American Bar Association, State Bar of Arizona and many of the County Bar Associations; along with several local newspapers, including the Arizona Business Gazette. In 1994 she established The Legal Resource Group to help bring technology to law firms. In addition to being a member of the State Bar of Arizona and the United States District Court, District of Arizona, she is also a member of several professional associations: National Association of Consumer Bankruptcy Attorneys, various State Bar sections: including the State Bar Professionalism Committee, the Bankruptcy Section and the Real Property Section. Ms. Drain is a past President of the Maricopa Chapter of the Arizona Women Lawyer's Association, a past Chair of the Solo Practitioner's Section of the Arizona State Bar, a past Chair of the Maricopa County Continuing Legal Education program and the founding Chairperson for the Arizona Trustee's Association. Ms. Drain was appointed by the Supreme Court to the Commission on Judicial Review and the Supreme Court's Commission on Technology. Ms. Drain's community activities include participation in the Volunteer's Lawyers Programs, Law Week, Senior Citizens Law Project, Legal Assistance for the Elderly, and Volunteer Mediation Services. in 2009 she received Governor's Commission on Service and Volunteerism as the Small Business Annual Award. She also assists as a practice monitor for the State Bar's Law Office Management Assistance Program.
Board of Governors, State Bar of Arizona

Board member
-
Arizona Summit Law School

Ret. Adjunct Professor
-
Activities:

teaches bankruptcy law and law office administration
Arizona School of Real Estate

Instructor
-
Activities:

teaches bankruptcy and real estate law
Jurisdictions Admitted to Practice
Arizona
9th Circuit
Free Consultation


As a retired law professor my focus is to educate everyone about the bankruptcy process (both debtors and creditors). We offer a detailed free consultation for everyone, including referrals to other non-bankruptcy options. Our fees are based on the complexity and type of work needed. Normally we offer flat fees with a focus on your ability to pay, depending on circumstances.
Bankruptcy

Chapter 13 Bankruptcy, Chapter 7 Bankruptcy, Debt Relief
Additional Practice Areas
Chapter 7 bankruptcy
Chapter 13 Bankruptcy
Trustee Sales
A: You posted this question using "I have an SMA loan, payroll, rent..." which means that you, as a human has those debts. But the title says "small business needed to file bankruptcy". I am not sure if you need advice regarding bankruptcy for you, or for your company. Please understand that bankruptcy is a very complicated process. It is important that you educate yourself about bankruptcy before jumping into the unknown. As part of your education, watch the Bankruptcy Court videos (link below), which explain the bankruptcy players and how bankruptcy works. Important: Do not assume the information you see on the Internet is accurate or applies to your situation. Most Arizona consumer bankruptcy attorneys offer a free consultation about the basics of bankruptcy. Please take the time to educate yourself and to determine which attorney is best to assist you in the process. It is best to interview two or three attorneys before making a decision about whom to hire. Talk to the attorney you will be working with, not a staff person. When interviewing the attorney, ask how long they have practiced bankruptcy law. Ask what percentage of their practice is focused on consumer work. Ask whether they are experienced in both chapter 7 and chapter 13 cases. Ask about their policy of returning phone calls. Ask the attorney for references. Don't assume the attorney is being honest about their experience and capabilities. If, after talking with them, you are still confused about the issues you raised, find another attorney. Check them out with the various ranking sources: such as www.AVVO.com, and the State Bar (make sure they do not have complaints), and also look at their online reviews. Any good bankruptcy attorney should be committed to answering specific questions about your situation and helping you understand your options. At all times, remember that this is your bankruptcy, and you should understand what is happening. The attorney should educate you, be there to assist you in learning how to avoid pitfalls and plan for your future after bankruptcy. In other words, they should be your guide through this process. There are hundreds of "bankruptcy" attorneys in Arizona. Of those, only a few will fit the criteria set forth above. https://www.youtube.com/watch?v=jobpaNCY-LU&feature=player_embedded I hope this information is helpful.
Q. I filed jointly for a CH 13 Bankruptcy in 2018. My spouse died in 2020 and I was still paying off his auto within the

A: Great question, but it would be necessary to gather a lot more information in order to help you determine your rights. First - contact your attorney. They should know why you filed the bankruptcy and what you want to accomplish. If you did not use an attorney (good job getting this far because less than 2% can complete a chapter 13 without an attorney). If you did not, or do not have an attorney, then contact the folks at the Arizona Bankruptcy Court's Self-Help Center.
Q. Help needed regarding house we have occupied for 3 years, with deceased owner (no heirs) going into foreclosure.

A: I don't see a question here. From your description, you do not own the house, the payments have not been made, and the lender is foreclosing. Which they have a right to.
View More Answers
›