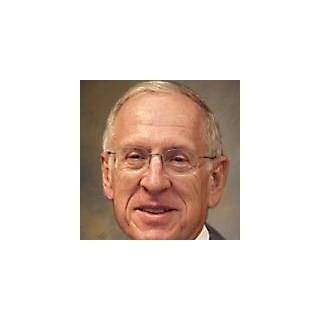 Earle W. Peterson, Jr., AV rated by Martindale-Hubbell, has had a distinguished career practicing law and serving as a judge on Florida's circuit and appellate courts. Prior to joining the Carlyle Appellate Law Firm in 2006, Mr. Peterson was a judge on Florida's Fifth District Court of Appeal, where he was elected Chief Judge and served in that capacity from 1995-1997.

In addition to handling appellate litigation matters within The Carlyle Appellate Law Firm, Mr. Peterson is available to assist other appellate lawyers throughout Florida by conducting mock oral arguments in significant cases and providing appellate consultation and strategic evaluations to outside appellate counsel and their clients.

Mr. Peterson earned his undergraduate degree from Florida State University in 1957, as well as a commission in the US Army Reserve. After fulfilling his active duty requirement, he practiced as a certified pubic accountant until 1962 when he attended the University of Florida College of Law where he obtained his J.D. with high honors and graduating first in his class. He was also inducted into the legal honor societies, Phi Kappa Phi and Order of the Coif. During law school he served as editor in chief of the symposium issue of the Law Review and published Criminal Law: Plea of Nolo Contendere to an Indictment for First Degree Murder, 16 E. Fla. L. Rev. 497 (1963) and Florida Procedures in Satisfying or Avoiding a Money Judgment, 17 U. Fla. L. Rev. 269 (1964).

After graduation, Mr. Peterson became a partner with McCune Hiaasen, Crum, Ferris and Gardener in Fort Lauderdale, but moved to Lake County in 1979 where he engaged in private practice until he was appointed to the Circuit Court bench in 1988. Two years later, he was appointed to the Fifth District Court of Appeal where he served with distinction until his retirement in December, 2005.

Mr. Peterson has also been active in his community throughout his judicial career. In 2005, he was instrumental in the formulation of the Lake-Sumter Inns of Court. As an avid Paso Fino owner, Peterson is a member of the Paso Fino Horse Association, and has traveled with his horse, Carlota la M "Carly", throughout the country participating in parades and other events. During one of the most memorable retirement parties in the Fifth District Court of Appeal's history, Carly carried Mr. Peterson (who was donned with tuxedo, hat and bolo tie) through the Court's parking garage and bowed elegantly following the judge's farewell remarks.
Appeals & Appellate

Civil Appeals, Federal Appeals