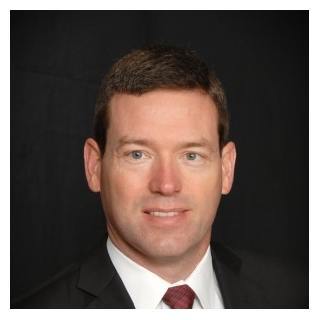 Greggory T. Colpitts, a Tulsa bankruptcy lawyer, has been practicing bankruptcy law since 1991 when he was admitted to theOklahoma bar. In 2012, after three years of work, Mr. Colpitts completed the extensive and rigorous qualification requirements and attained Board Certification in Consumer Bankruptcy by the American Board of Certification. With this certification, Mr. Colpitts joins a prestigious group of only 4 other Oklahoma attorneys to attain this recognition.
A lifelong Oklahoman, Mr. Colpitts was born in Tulsa on January 6, 1965. He was graduated from Tulsa Memorial High School in 1983 and attended Oklahoma State University where he received a B.S. in Mechanical Power Technology. While a student at OSU, Mr. Colpitts was a member of the school's Flying Aggies and a member of the Beta Theta Pi Fraternity. Since 1993, Mr. Colpitts has served on the Beta Theta Pi Building Corporation, which accomplished a restructuring of the OSU chapter from 1998 to 2002. As a result of Mr. Colpitts' and other's efforts, the Beta Chapter at OSU is again a premier fraternity at Oklahoma State University.
After graduation in 1987, Mr. Colpitts attended the University of Tulsa College of Law and received his J.D. in 1991. He continued his legal education at Southern Methodist University College of Law and received a graduate degree or L.L.M. (Master of Laws in Taxation) in 1993.
In August 1993, Mr. Colpitts started his own law firm and continues as The Colpitts Law Firm today. Since founding The Colpitts Law Firm, Mr. Colpitts' focus has been on transactional matters and bankruptcy. Today, Mr. Colpitts specializes in consumer bankruptcy (Chapters 7 and 13) and bankruptcy litigation. Mr. Colpitts is a member of the National Association of Consumer Bankruptcy Attorneys where he serves as the state chair.
Bankruptcy

Chapter 11 Bankruptcy, Chapter 13 Bankruptcy, Chapter 7 Bankruptcy, Debt Relief