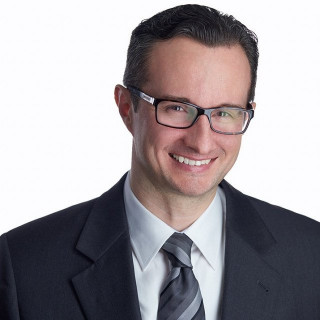 John Matthew Shari
Law Offices of John M. Shari, LLC.
Business Law
New Jersey, New York
John M. Shari, Esq., with nearly two decades of legal practice, represents numerous clients in diverse business matters. His journey includes affiliations with respected East Coast law firms... where he represented a mix of clients, from Fortune 500 companies to private investors and business people. His expertise extends to commercial real estate transactions; business operations; LLC formations/operations; representing borrowers and lenders for business loans; private placements; partnership agreements; corporate law; contract review; asset sales; stock sales; and other commercial transactions.

Before his role as a Shareholder of his Firm, John served as lead counsel of acquisitions for a notable telecommunications company. He managed a team, coordinated acquisition procedures, and contributed to the company's growth.

John's mission goes beyond legal representation... He seeks to empower entrepreneurs and business people. His approach forms the bedrock of his practice, allowing him to provide strategic and risk-minimizing services.

John's proactive approach ensures that potential issues affecting a client's business or estate are promptly identified and addressed. His strength lies in his ability to anticipate challenges and navigate them skillfully.

Building and nurturing long-term relationships is at the heart of his practice. Clients working with John experience a partner who delivers quality work and maintains open communication, responding to their inquiries in a timely manner.

John M. Shari, Esq. combines understanding of legal principles with business acumen in his current role, leveraging his extensive experience for the benefit of each client he serves.
Seton Hall University School of Law

LL.M.
-
Hamilton College

B.A.
-
Shareholder

Law Offices of John M. Shari, LLC.

- Current
• Expertise in handling commercial real estate transactions, for both acquisitions/dispositions to protect client interests. • Managed the negotiation/drafting of lease agreements. • Assisted clients in syndications and private placements... ensuring compliance with relevant securities laws and mitigating potential legal risks. • Drafted and reviewed environmental agreements. • Handled acquisitions/dispositions of business assets (asset sales and stock sales), protecting clients' interests during negotiations; due diligence; and transaction execution. • Advised on secured financing matters; ensuring client's compliance with financial and securities regulations while obtaining or providing secured loans. • Specialized in entity formation / startup law, offering comprehensive legal advice and assistance to entrepreneurs and startups on selecting the appropriate business structure and handling various legal issues.
Lead Acquisitions Counsel

Diamond Communications LLC

-
• Led the acquisitions team in managing all real estate and tower asset acquisitions. Responsibilities spanned from initial LOI, due diligence, clearing of title defects/liens, 1031 election, to the final closing. Successfully negotiated complex asset purchase agreements for multiple transactions valued at $20,000,000, and resolved challenging title, ground lease, zoning, survey, and environmental . • Additional duties included addressing general corporate and operational matters, drafting employee handbooks, and negotiating various contracts including management agreements, licensing agreements, leasing agreements, software development agreements, and non-competition agreements. • Represented both lenders and borrowers in commercial financing transactions, conducting associated due diligence. Also managed the negotiation/drafting, and revision of financing documentation such as... loan and security agreements, promissory notes, subordination agreements.
Associate

MEYNER & LANDIS

-
• Managed the drafting and negotiation of documents associated with every phase of a company's life cycle, such as incorporation articles, formation certificates, operating agreements, bylaws, and shareholder agreements. Also handled employment agreements, non-competition and confidentiality agreements, employee manuals, asset and stock purchase agreements, as well as corporate dissolution documents. • Handled the negotiation and drafting of commercial real estate sale agreements, environmental escrow agreements, and financing requirements. Responsibilities also included... managing due diligence processes, reviewing and clearing of title, and overseeing mortgage and title closings. • Leasing responsibilities involved negotiating and drafting commercial real estate leases for spaces ranging from 3,000 to 30,000 square feet for various types of establishments including charter schools, retail spaces, office areas, parking, restaurants, child care facilities, and grocery stores.
Associate

Strasser & Associates, P.C.

-
• Provided legal representation for both borrowers and lenders in secured financing transactions, handling necessary documentation such as loan and security agreements, guarantees, inter-creditor agreements, deficiency agreements, and assignments of life insurance and other collateral. • Managed all stages of commercial real estate transfers, including drafting letters of intent, negotiating and drafting agreements of sale, making 1031 elections, conducting due diligence, and addressing pre and post-closing issues. • Negotiated and drafted commercial leases for office and retail spaces, representing both landlords and tenants to ensure their interests were protected. • Represented both applicants and objectors in land use issues, including subdivisions and C bulk & D use variance applications. This role involved attending Zoning/Planning Board hearings and closely collaborating with Planning, Zoning, and Traffic experts to achieve favorable outcomes.
Jurisdictions Admitted to Practice
New Jersey
New York

New York State Office of Court Administration
Business Law

Business Contracts, Business Dissolution, Business Finance, Business Formation, Franchising, Mergers & Acquisitions, Partnership & Shareholder Disputes