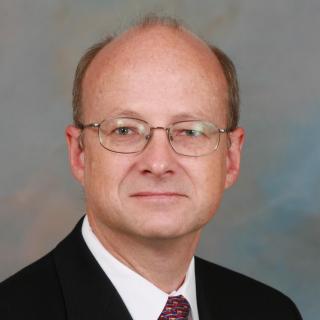 Peter D. Mlynek
Patent Law for Chemical, Pharmaceutical, and Biotech Industries
Patents, Intellectual Property
New Jersey, Pennsylvania, USPTO
Claimed Lawyer Profile
Q&A
We help to solve clients' business problems by providing legal and business advice related to intellectual property. Although not limited in industries that we serve, we specializing in working with clients in the chemical, pharmaceutical, or biotechnology business sectors. Our services include • Business Counseling: planning, developing and executing a patenting strategy that is consistent with the clients' business goals. • US patents: drafting and prosecuting patent applications to clients' inventions. • International Patents: working through non-US law firms to obtain patents in countries and areas around the globe. • Opinions: preparing freedom to operate opinions, patent invalidity opinions, infringement opinions, and due diligence analysis associated with M&A transactions. • Licensing of intellectual property. • Non-Patent IP Protection: by securing patents, trademarks, copyrights, and trade secrets.
Rutgers University - Camden

J.D. (2007) | Law
-
Honors:

• Dean's List multiple semesters • A/A+/A- grades in Patent Law I, Patent Law II, Patent Prosecution Seminar, Drug & Device Law, Food & Drug Administration Law

Activities:

President of the Rutgers Intellectual Property Law Association
University of Wisconsin - Madison

Ph.D. (1996) | Inorganic Chemistry
-
Activities:

• Thesis: "Synthesis, Isolation, and Characterization of Variety of High Nuclearity Nickel-Antimony, Nickel-Bismuth, and Nickel Copper Carbonyl Clusters". Such clusters may model catalytic active sites in metal catalyzed reactions. • Major: Inorganic/Organometallic Chemistry • Minor: Analytical Chemistry. Classes in electrochemistry, spectroscopy, laser physics, chromatography. • 5 academic papers. • Synthesized organometallic and metal cluster compounds under anaerobic conditions via Schlenk equipment, drybox, as well as traditional organic synthetic techniques. • Isolated and purified compounds by solvent extraction, liquid chromatography, and crystallization. • Characterized compounds by multinuclear NMR, CV, HPLC, AA, MS, XRF, IR, and X-ray single crystal crystallography. • Developed new synthetic routes to organic ligands that were used as starting materials.
University of Wisconsin - Madison

MBA (1993) | Finance, Investments, and Banking
-
Activities:

• 20 Graduate level classes in Business and related fields
University of California - Berkeley

B.S. (1987) | Chemistry
-
Activities:

• Course work in all chemistry disciplines, including graduate level classes. • Four semesters of research in bio-inorganic chemistry: synthesized, isolated and characterized non-heme iron dioxygenase model compounds.
Jurisdictions Admitted to Practice
New Jersey
Pennsylvania
USPTO
Patents

Patent Appeals, Patent Litigation, Patent Prosecution

Intellectual Property
A: NO. You cannot resubmit your patent application if it has been dead for 10 years.

(Think about it. How would it be fair if you apply for a patent, the Patent Office rejects it, the file is closed, other companies in the industry see your published patent application knowing that the government rejected the patent application, meaning that anyone can use your invention, the companies set up a business making something similar to your invention, and then you come back and try to get a patent many years later? Companes have to be sure that what is claimed in issued patents is respected, and what is in rejected patent applications is free to use.)

HERE IS WHAT YOU DO INSTEAD: because you know your invention claimed and described in the patent application better than anyone, you are miles ahead of your competitors. With your better knowledge, figure out where you can make money on your prior invention, and improve it along the lines that nobody has thought about before. Then, if it makes business sence, file a patent on the improvements. Even small improvements, if significant, are patentable.

Good luck!

--Peter ... Read More
Q. I would like to patent an energy drink certain ingredient how do I know if it has already been patented?

A: OK, so here is the situation. You have two separate issues: (1) can you make and sell your energy drink?, and (2) can you patent it to keep others from copying your invention? The first question is typically the more important one.

(1) To make sure that you do not infringe on other people's patent, you need to hire a patent lawyer to get you a Freedom to Operate Opinion (FTO Opinion). The lawyer will interview you, and you will give him the formulation of your energy drink including the special ingredient. The patent lawyer will search (or get a professional seacher) through the US Patent Office database, and then he will provide you with an informal opinion (he'll just call you), or provide you with a written opinion. There always are some patents that are close, but you'll need to decide whether you are willing to risk going forth.

No, you cannot do this yourself. You really need a professional to do this for you. To mitigate your cost, make it an iterative process with your attorney.

(2) Yes, it is theoretically possible to patent an energy drink, but it may not be easy. I do plenty of patents for clients in the chemical industry, claiming various mixtures. The problem is that anyone can make energy drinks, and it is likely that someone already happened to have made the same mixture, or it would be obvious to do so.

Again, you'll need to get a patent lawyer to help you.

Good luck! ... Read More
Q. Good morning, I would like to know if there is any chance to get contact information about a patent owner.

A: There is nothing to negotiate -- the patent is expired. The patent expired on 11/30/2018 due to non-payment of maintenance fee.

Feel free to use anything in the patent however you want.

Source: https://fees.uspto.gov/MaintenanceFees/fees/details?patentNumber=7841848&applicationNumber=11460239

Good luck!
View More Answers
›