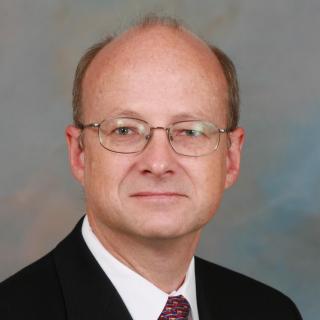 Peter D. Mlynek
Patent Law for Chemical, Pharmaceutical, and Biotech Industries
Patents, Intellectual Property
New Jersey, Pennsylvania, USPTO
Claimed Lawyer Profile
Q&A
We help to solve clients' business problems by providing legal and business advice related to intellectual property. Although not limited in industries that we serve, we specializing in working with clients in the chemical, pharmaceutical, or biotechnology business sectors. Our services include • Business Counseling: planning, developing and executing a patenting strategy that is consistent with the clients' business goals. • US patents: drafting and prosecuting patent applications to clients' inventions. • International Patents: working through non-US law firms to obtain patents in countries and areas around the globe. • Opinions: preparing freedom to operate opinions, patent invalidity opinions, infringement opinions, and due diligence analysis associated with M&A transactions. • Licensing of intellectual property. • Non-Patent IP Protection: by securing patents, trademarks, copyrights, and trade secrets.
Rutgers University - Camden

J.D. (2007) | Law
-
Honors:

• Dean's List multiple semesters • A/A+/A- grades in Patent Law I, Patent Law II, Patent Prosecution Seminar, Drug & Device Law, Food & Drug Administration Law

Activities:

President of the Rutgers Intellectual Property Law Association
University of Wisconsin - Madison

Ph.D. (1996) | Inorganic Chemistry
-
Activities:

• Thesis: "Synthesis, Isolation, and Characterization of Variety of High Nuclearity Nickel-Antimony, Nickel-Bismuth, and Nickel Copper Carbonyl Clusters". Such clusters may model catalytic active sites in metal catalyzed reactions. • Major: Inorganic/Organometallic Chemistry • Minor: Analytical Chemistry. Classes in electrochemistry, spectroscopy, laser physics, chromatography. • 5 academic papers. • Synthesized organometallic and metal cluster compounds under anaerobic conditions via Schlenk equipment, drybox, as well as traditional organic synthetic techniques. • Isolated and purified compounds by solvent extraction, liquid chromatography, and crystallization. • Characterized compounds by multinuclear NMR, CV, HPLC, AA, MS, XRF, IR, and X-ray single crystal crystallography. • Developed new synthetic routes to organic ligands that were used as starting materials.
University of Wisconsin - Madison

MBA (1993) | Finance, Investments, and Banking
-
Activities:

• 20 Graduate level classes in Business and related fields
University of California - Berkeley

B.S. (1987) | Chemistry
-
Activities:

• Course work in all chemistry disciplines, including graduate level classes. • Four semesters of research in bio-inorganic chemistry: synthesized, isolated and characterized non-heme iron dioxygenase model compounds.
Jurisdictions Admitted to Practice
New Jersey
Pennsylvania
USPTO
Patents

Patent Appeals, Patent Litigation, Patent Prosecution

Intellectual Property
Q. I designed and made a luggage rack for motorcycles, that has tracks to accept Milwaukee Packout. Am I violating patents?

A: Unfortunately, no patent attorney can give you an answer (or even a guess) without doing the necessary searches and other legal work. Sorry, but you will need to reach out to a patent attorney. You will need some sort of legal opinion. You have two broad options. Firstly, you can get a written legal opinion that will tell you that you are OK. You would just keep the written document on file, put the product into production, and when you do get sued, you'd pull out the opinion to show to the court that you took steps to not infringe others' patents. Secondly, for a fraction of the cost of the written opinion, you could ask the attorney to do most of the work and just tell you orally that you likely won't infringe. In either case, if it looks like you'd infringe, the attorney should be able to tell you how to change the design so that you'll lessen the chance of getting sued. Good luck!
Q. If a product has a similar purpose as another BUT it is a different design and material is a patent infringement?

A: It is hard to say without specifics, but if there is an activity like sewing that has been around for thousands of years, and a company comes up with a new product to help workers perform the activity better, the company will likely patent the product, as well as a method of using that product. If your mother saw the product and changed it for her purposes, she may or may not be infringing the patent claims depending on how much she tweaked it. A patent attorney will need to take a look at the allowed claims in a valid patent, interpret the claims, and compare your mother's product to the claims. It may be that the claims are so broad and her change was too small, that she would be infringing, or it may be the opposite. Although a patent has not yet issued, the patent application filer has "provisional rights", meaning that they get reasonable royalties between the application publication date and the patent issue date. If you've received a letter from the patent applicant, you may want to seek a patent attorney to help you in providing you with some options.
Q. Hello I am very intrested in knowing what procedures I must undertake in order to have/ buy the patent of build a bear?

A: If you want to operate a Built-A-Bear franchise in Albania, you need to contact the Build-A-Bear company. Typically, a franchisee in this type of retail establishment will be required by the company to invest heavily into the franchise. The company will in turn provide assistance in starting and operating the franchise. A part of the package will be the necessary intellectual property licensing. If you want to start a business that is similar to what the Built-A-Bear company offers, as far as patents, trademarks and other intellectual property goes, you'll need to talk with an intellectual property attorney in Albania. This attorney will be able to provide you with options under the Albanian intellectual property laws. Good luck!
View More Answers
›