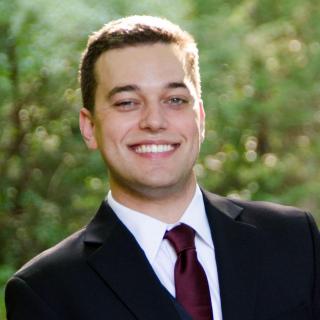 Will Blackton
Providing business legal services as a service
Business Law, Intellectual Property
North Carolina
Claimed Lawyer Profile
Q&A
The Raleigh-based lawyers at NC Business Law focus on providing practical, business-oriented legal advice to companies with 1-49 employees. If you are looking for responsive, legal services from an attorney who knows you and your business, you found us.

Our firm acts as an outside general counsel for a number of clients, providing dedicated, responsive support with institutional knowledge of the client's business or situation. The business lawyers in our firm represent clients who conduct business on local, national, and international scales.

The firm's core competency is in organizing, buying, and selling interests in corporations, limited liability companies, partnerships, nonprofits, and other business structures and counseling their founders, executives, and shareholders or members with their business's day-to-day transactions.

Industry experience with:
Veterinary clinics
Software development and sales
Healthcare
Real estate
Manufacturing
Financial services
Professional services
Hospitality
Staffing
University of North Carolina - Chapel Hill

J.D.
Partner

NC Business Law

- Current
Attorney, owner

Blackton Law PLLC

-
Law Clerk

U.S. District Court for the Northern District of Iowa

-
Professional Associations
State Bar of North Carolina

Member
Current
Jurisdictions Admitted to Practice
North Carolina
4th Circuit
Free Consultation
Credit Cards Accepted
Business Law

Business Contracts, Business Dissolution, Business Finance, Business Formation, Business Litigation, Franchising, Mergers & Acquisitions, Partnership & Shareholder Disputes

Intellectual Property
Q. Can a home owner in an HOA collect email addresses of other home owners using a glitch in the HOA online portal?

A: It depends, but probably doesn't matter. There is unlikely to be a legal cause of action against someone emailing everyone in a neighborhood. Federal law prohibits accessing a computer without authorization, or in excess of authorization, but that law is probably inapplicable here. Research the Computer Fraud and Abuse Act to determine if there is a private cause of action under federal law. If I receive an email with 100 other email addresses CCed, there is nothing that prevents me from (as a private individual) emailing those email addresses about anything. The CAN-SPAM Act restricts how businesses may use email addresses, but that also seems inapplicable here. Furthermore, I could pick any neighborhood and find and compile the email addresses of every resident using publicly available information, then email them all about whatever I wanted. So, the mere fact that someone is emailing everyone in a neighborhood does not create a private cause of action. As to whether something in Article 55A requires that the HOA provide email addresses of all members, it arguably does. Nonprofit corporations are required to keep permanent records of actions, meetings, and information relating to its members and the number of votes each member is entitled to cast. The HOA (if incorporated as a nonprofit, which I'm assuming because you're referring to Article 55A here) is specifically required to keep the "names and addresses of all members" and members are entitled to inspect and copy those records. Almost always, when you buy a home subject to an HOA, you agree to become a member upon purchasing the home. Addresses here generally means physical addresses. However, if a nonprofit keeps email addresses of all members in its official corporate records (which many do) I see nothing that would prohibit a member from copying all of those email addresses.
Q. I signed a DocuSign where someone said they would pay 825 a month now they say they were drunk. Is my DocuSign legal

A: Electronic signatures are the same as original inked signatures under North Carolina law. So, without considering intoxication here, the contract would be valid if the only question is electronic signature compared to ink siganature. Now, whether the contract is invalid or voidable because the person was drunk cannot be answered with a simple yes or no. There are several basic elements required of every contract that must be met before getting to the question of whether the intoxicated can successfully argue that he or she lacked capacity to contract due to the impairment. I'd step back and consider basic elements of fairness, then consult with a lawyer. Is the other party getting something worth $825/mo? Did you have reason to believe the person was intoxicated at the time of signing, were they intoxicated for the entire contracting experience? That is, if I send someone a contract, which they review and comment on over the course of the week and they say (while clearly sober), okay I'm ready to sign it, I'll sign Friday night. Then that person gets drunk Friday night and signs the contract, the fact that they were drunk during the actual clicking a signature probably doesn't matter much. However, if I find someone who is drunk and I say, I'll buy you all the tacos you can eat tonight if you pay me $825/mo for the next year; here, sign this contract, the fact that the person was drunk is going to pay a major role in a court's analysis of that contract.
Q. If I rent a lot in a mobile home park but I own the home can a landlord force an inspection of the interior of the home?

A: This is going to depend on the terms of the lease agreement you have with your landlord. Review your written lease and see what it says about interior inspections of the home or landlord's access. The landlord's motivation for inspecting the interior of the home may also matter: less likely to be permissible if the landlord has been harassing you and seeks to terminate the lease agreement without cause; more likely to be permissible if the landlord thinks you are manufacturing drugs or producing and dumping hazardous waste on the land, for example. If you think this matter will escalate into a legal dispute, keep all communication between you and your landlord in writing, carefully review your lease agreement, and consult with an attorney in your area.
View More Answers
›